If you're looking for the perfect view of the Blue Ridge Mountains, look no further than Jump Off Rock. This popular attraction near Hendersonville, NC offers visitors stunning views of the mountains as well as Pisgah National Forest.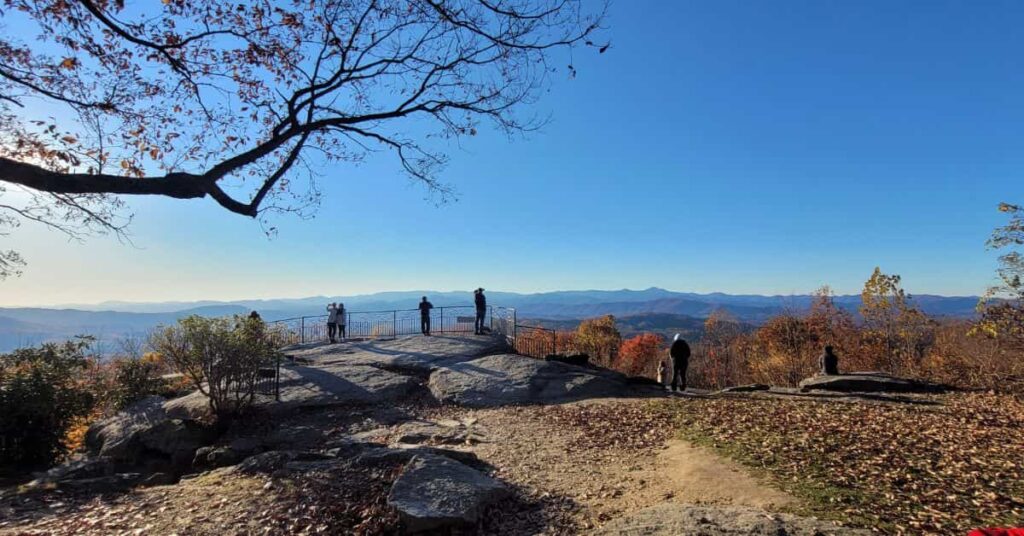 Jump Off Rock got its name from a Cherokee legend that has been passed down from generation to generation.
Over 300 years ago a young Cherokee Indian maiden received word that her beloved had been killed in battle,and in her grief, she climbed to the edge of the rock and jumped off.

Cherokee Legend
Legend has it that on moonlit nights, you can see her ghost on Jump Off Rock.
The views from Jump Off Rock are amazing.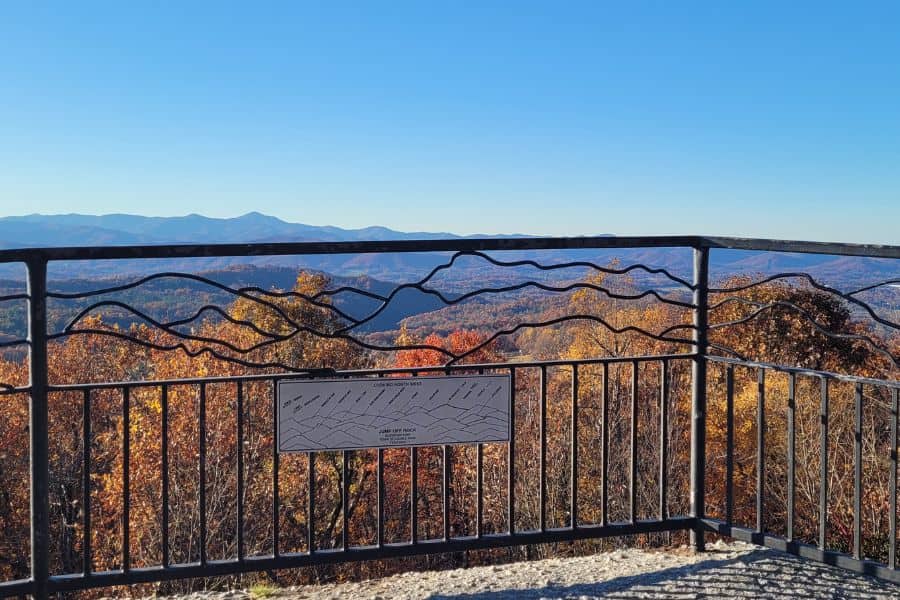 You will find a viewing platform that is level and surrounded by railing to make you feel safe.
Those wishing to do some hiking at Jump Off Rock will be glad to know that there are three trails that range in difficulty.
Blue Trail is great for a quick hike (8 minutes),
Yellow Trail is more moderate (15 minutes)
Red Trail is the most difficult of the three and lasts the longest (30 minutes)
How to Get to Jump Off Rock from Hendersonville
Take 7th Ave E and 6th Ave W to N Justice St
Take 5th Ave W, Laurel Park Hwy and Hebron Rd to Laurel Park Hwy in Laurel Park
Jump Off is located at the end of Laurel Park Highway.
Guests can drive right up to it and park in a nearby lot for free.
The landscape is pretty rugged, so be sure to wear shoes with some good grip.
Whether you're an experienced outdoorsman or just looking for the perfect mountain viewing spot, Jump Off Rock is sure to deliver.