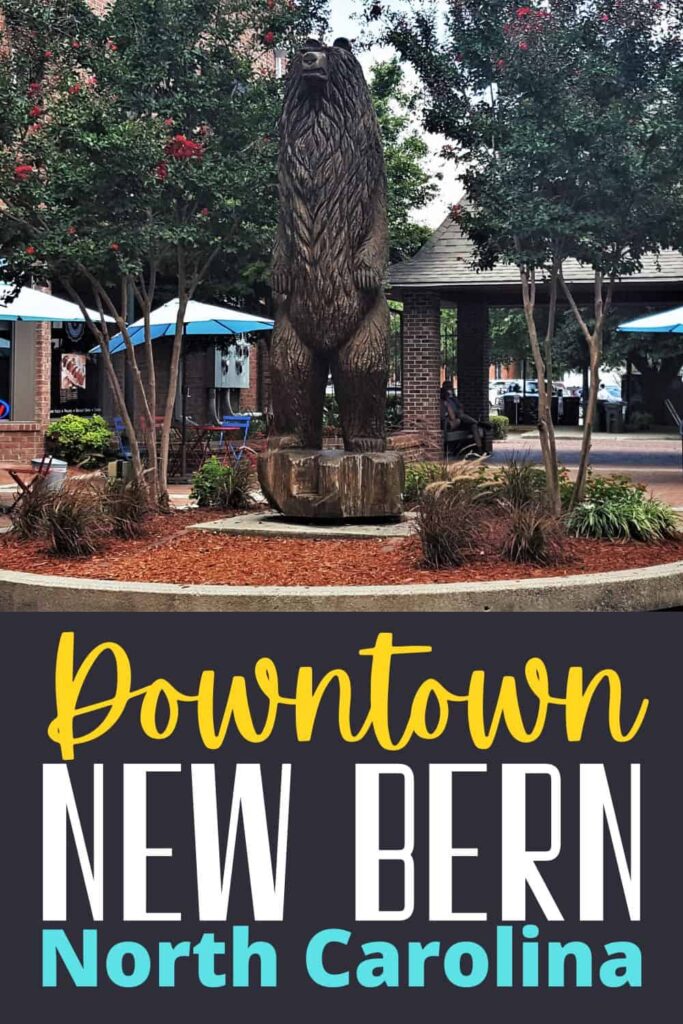 Downtown New Bern NC
Downtown New Bern is a great place to visit if you're interested in learning about the history of North Carolina or if you simply want to enjoy the day in a coastal town.
To understand some of the things you will see while here, you probably should know how New Bern came to be.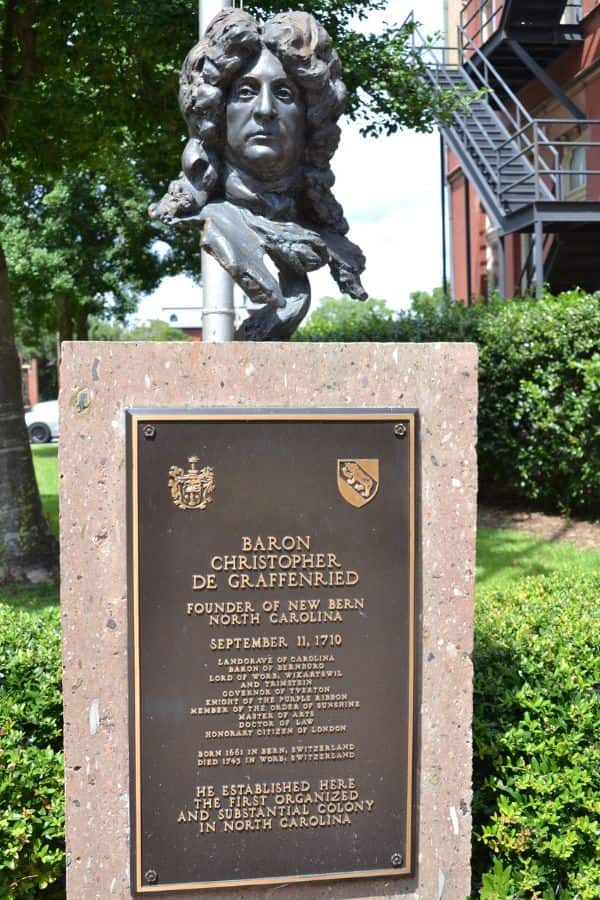 New Bern is North Carolina's first capital & has a rich history that dates back to 1710. New Bern was founded in 1710 by Christoph von Graffenried and named after Bern, the capital of Switzerland.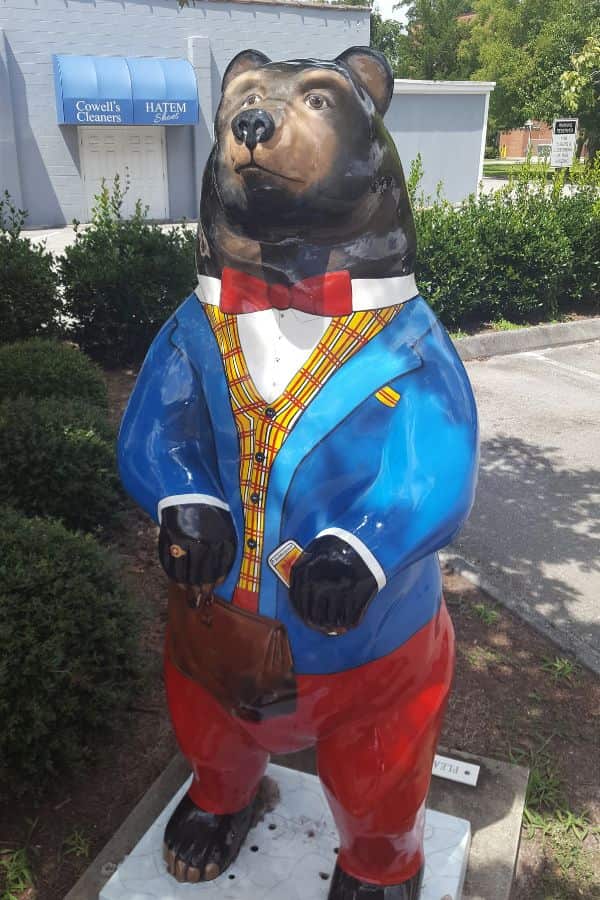 Bear Town Bears of New Bern
Like Bern, Switerland, New Bern adopted the bear as a mascot.
Today, you will find nearly 58 different versions of bears throughout downtown New Bern.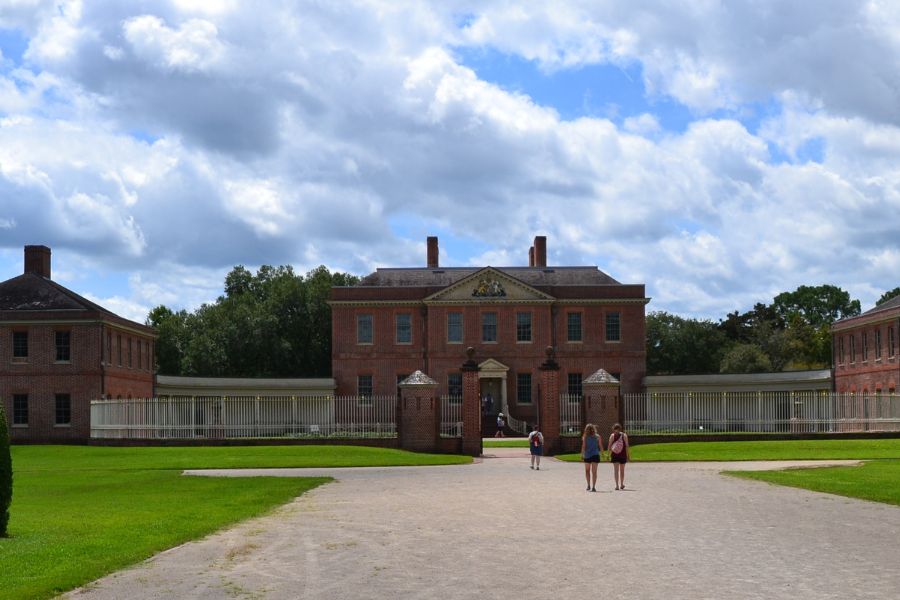 Tryon Palace
A building of great historical significance is Tryon Palace, once the seat of the colonial government.
The palace, which is now a museum, was built in 1770 and served as the home of Governor William Tryon.
It is one of the most significant examples of Georgian architecture in the United States.
Today, Tryon Palace is a museum has several exhibit areas that focus on the history of the palace, the city of New Bern, and the state of North Carolina.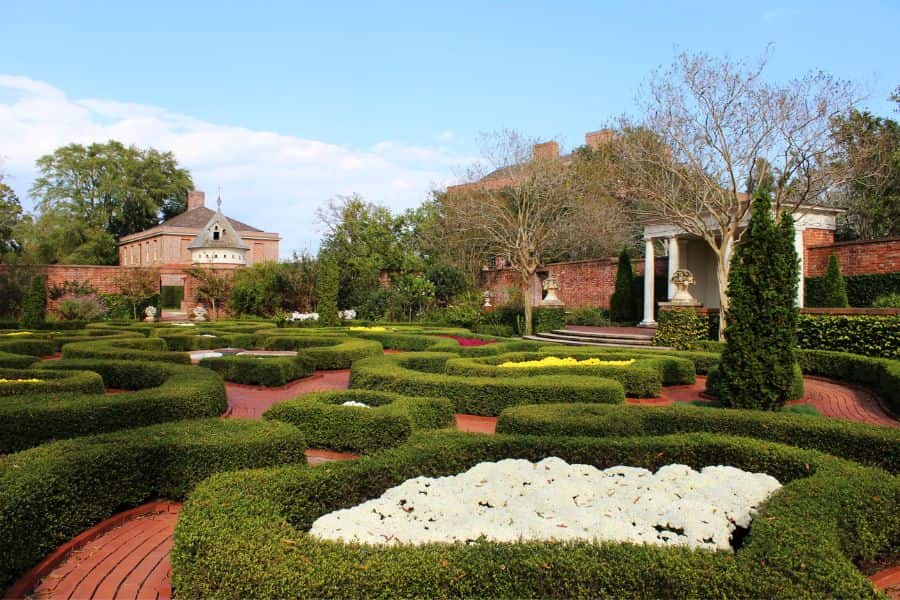 Don't miss seeing Tryon Palace Gardens.
The gardens were originally planted in 1770 and have been restored to their original appearance.
They are now open to the public for tours and events.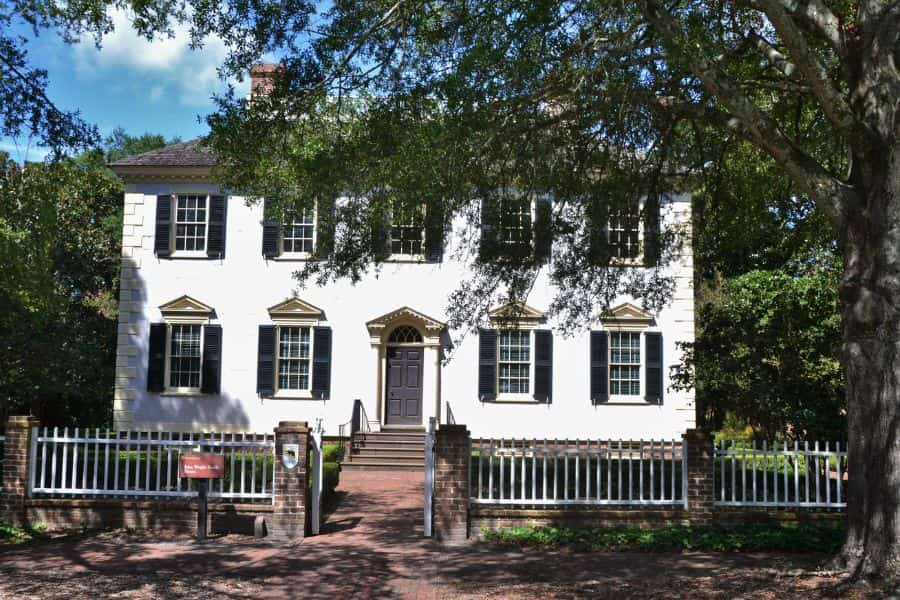 Historic Homes of New Bern
There are nearly a dozen or more historic homes located in downtown New Bern. You will find Neo-classical Revival, Federal, Georgian along with Queen Anne.
Use this Historic Homes Tour of New Bern Map to guide you. Here is some of what you will see: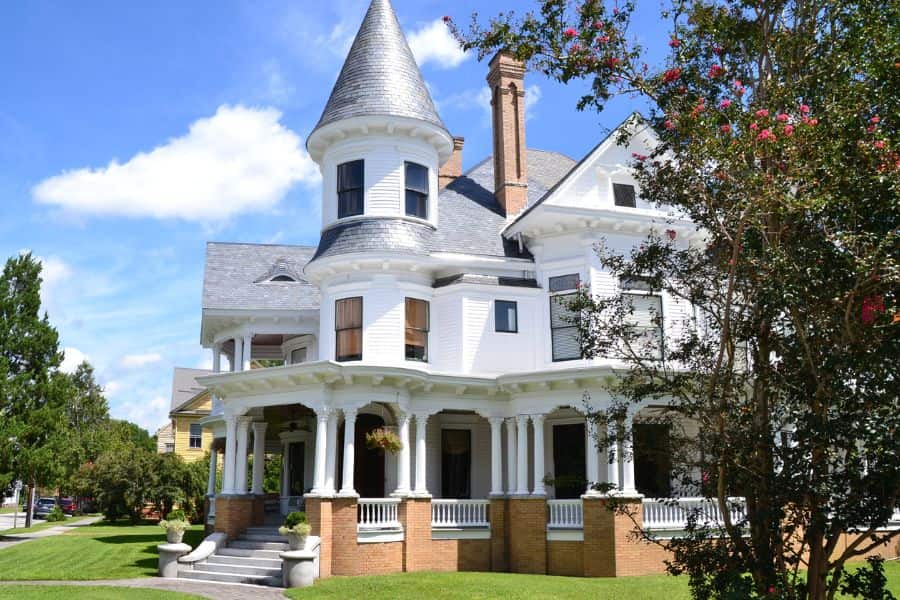 Blades House (602 Middle Street)
The W.B. Blades House is an historic Queen Anne that was build in 1907 for a lumber tycoon. Listed on the National Register of Historic Places, the home is notable for its intricate woodwork both outside and inside.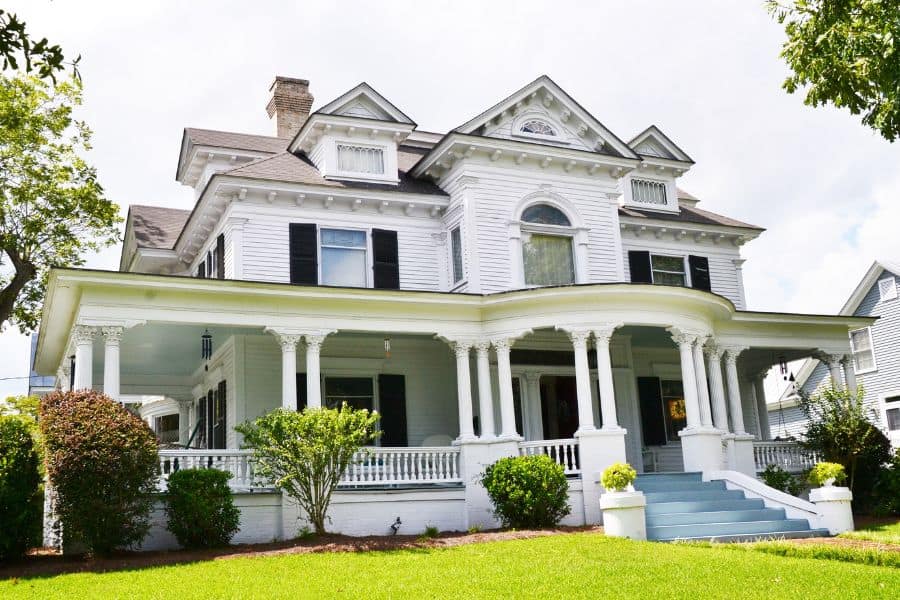 Coor-Bishop House (501 E. Front St)
The original Coor-Bishop House was designed in the Georgian style in 1767, but was extensively remolded between 1904 and 1908 to incorporate both Queen Anne and Georgian Revival concepts.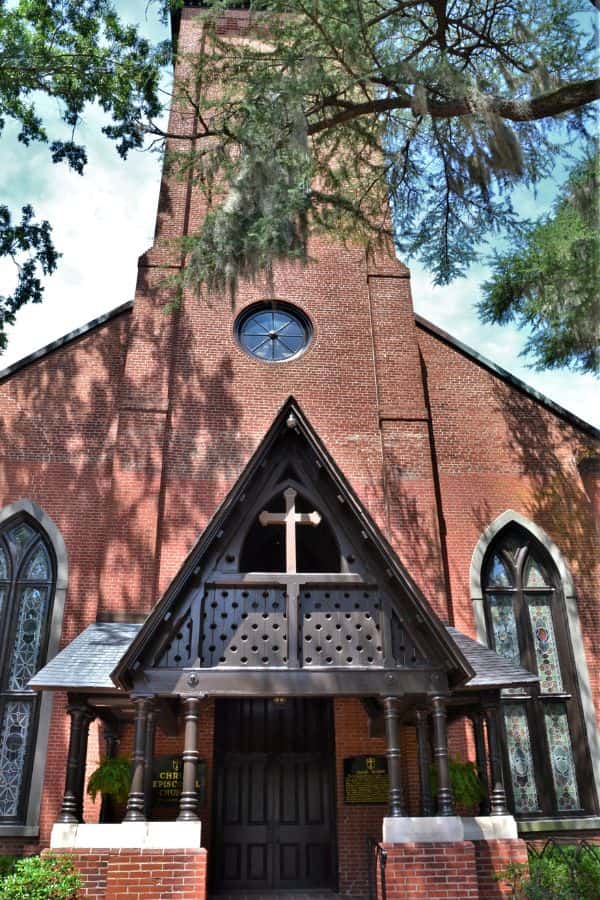 Christ Church
The first church built on this site dates back to 1750. It was demolished when the second church was erected.
The second church was built in 1824, but burnt down in 1871.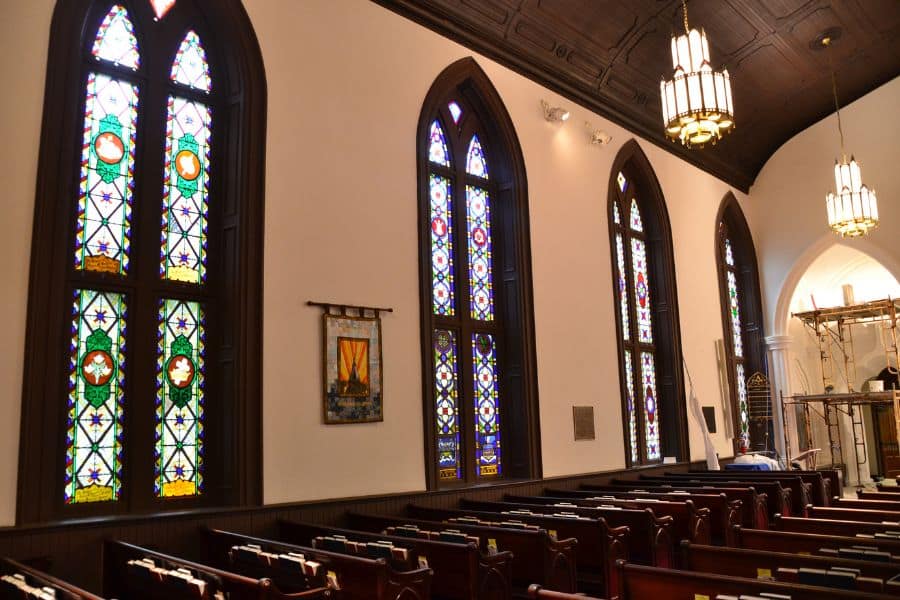 The third church, which is the current one, was built in 1875 with Flemish bond brick walls and a Gothic Revival bell tower.
The spire of the church is embellished with a gold crown.
The inside of the church, while simple, holds some wonderful historic treasures.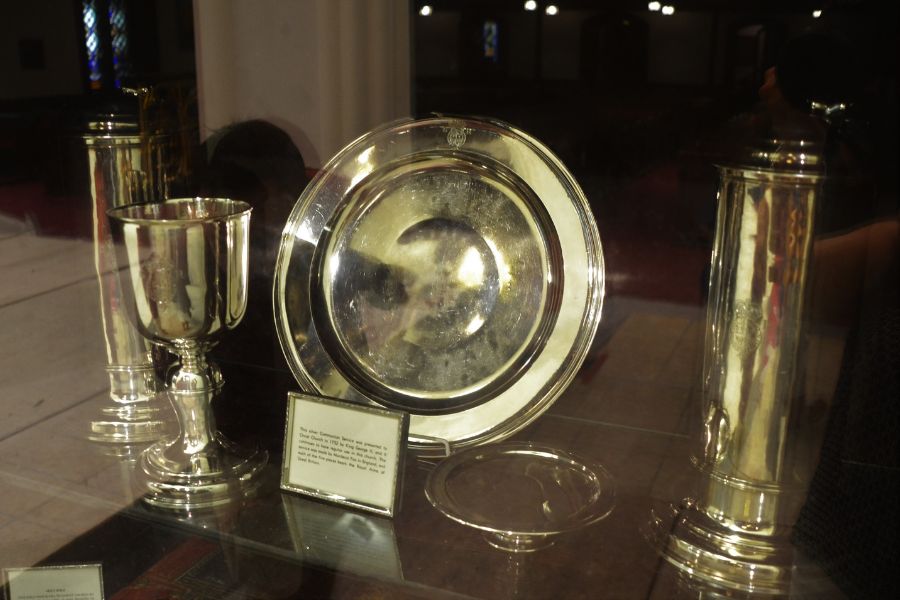 Not to be missed is the five-piece communion service that was a gift of George II. There is a chalice, paten/cover, two flagons, and a basin for receiving the offering. All pieces bear the royal arms and are hallmarked London, 1752.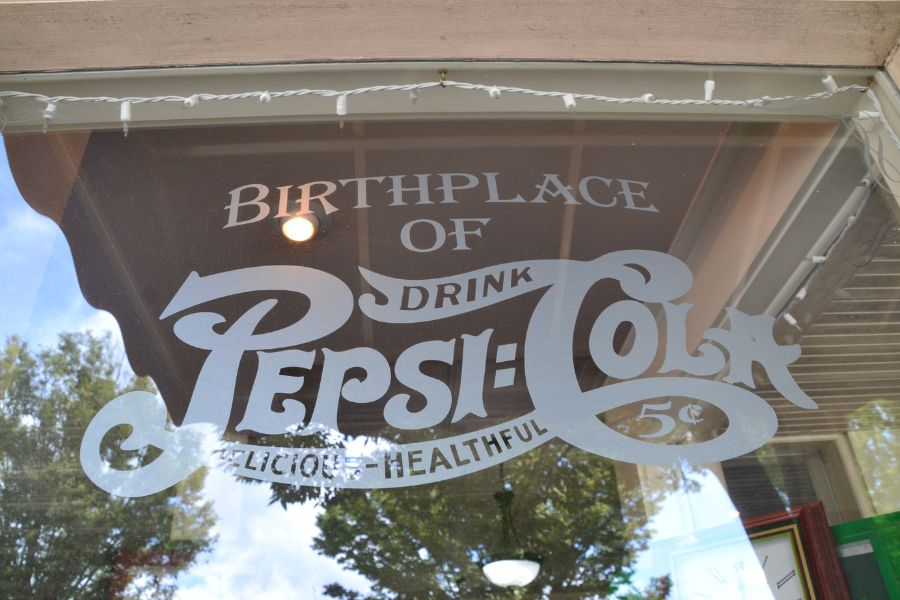 PEPSI Museum
Those not from the state, may not realize that PEPSI was born in the Carolinas!
Before being known as Pepsi Cola, it was Brad's Drink sold by 1893 by Caleb Bradham in his downtown New Bern Drug Store, located on the corner of Middle Street and Pollock Street.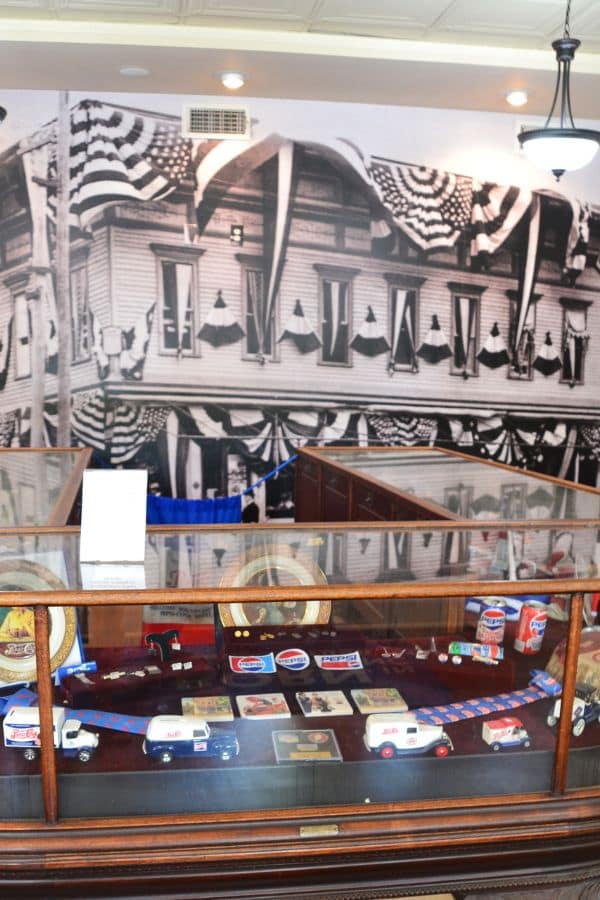 Today, the corner drugstore is a Pepsi Museum where you can not only find Pepsi on tap, but also antique Pepsi signage and displays.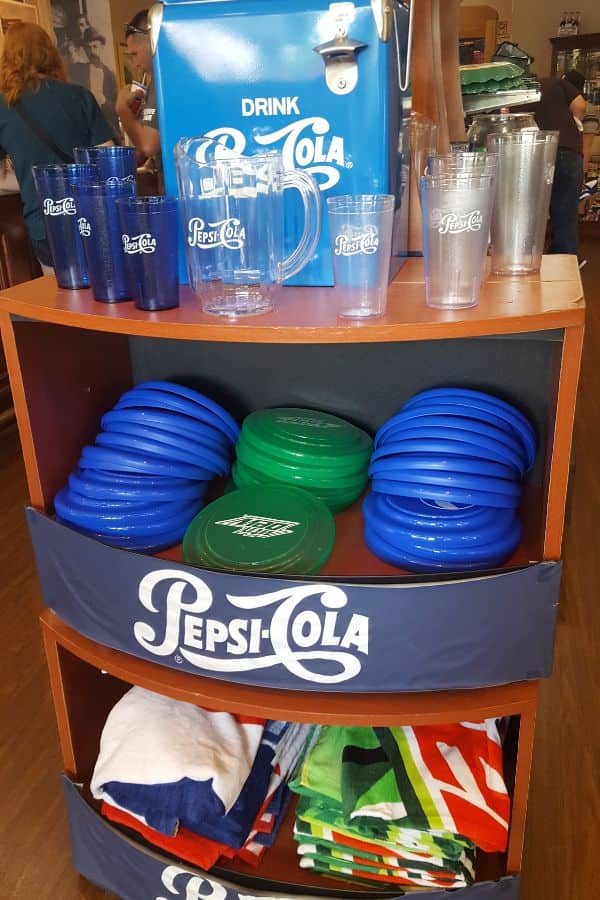 Those wanting to take a little Pepsi home with them can purchase souvenir glasses, clothes and trinkets!
Fireman's Museum
You might be wondering why there would be a Fireman's Museum in New Bern.
Well, the Fire Department dates back to 1845 under the name of Atlantic Hook & Ladder Company.
Unfortunately, the fire company disbanded during the Civil War.
You will learn more about this and more at the museum.
The museum is open from 10AM – 3PM, Wednesday – Saturday.
Admission includes a docent who will guide you through the museum answering any questions you might have.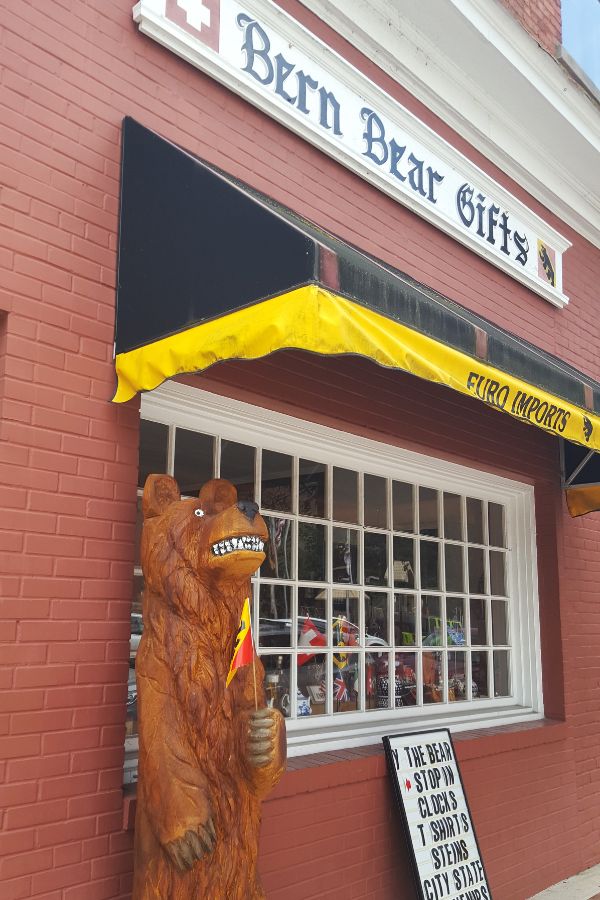 Shopping
Downtown New Bern is a great place to do some shopping. Along with boutiques filled with coastal grandma items, beachy jewelry, and home decor, visitors will also find antiques and bear souvenirs.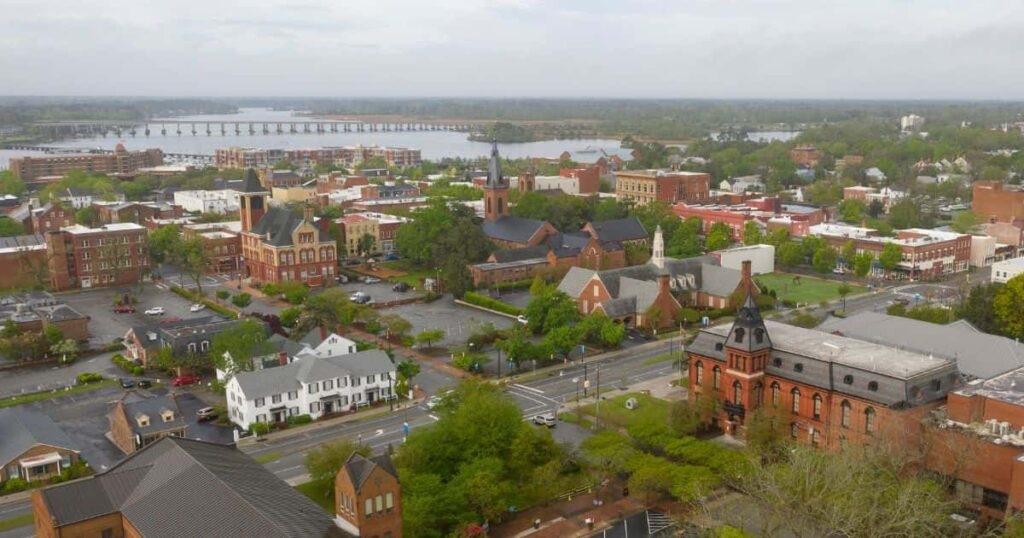 If you're looking for a charming town with plenty of history to explore, be sure to visit downtown New Bern, North Carolina. As the state's first capital, this coastal town has a lot to offer visitors. From its well-preserved historic district downtown to its stunning waterfront views, there's something for everyone in New Bern. So if you're looking for a day trip or a place to spend a weekend away, be sure to put New Bern on your list.