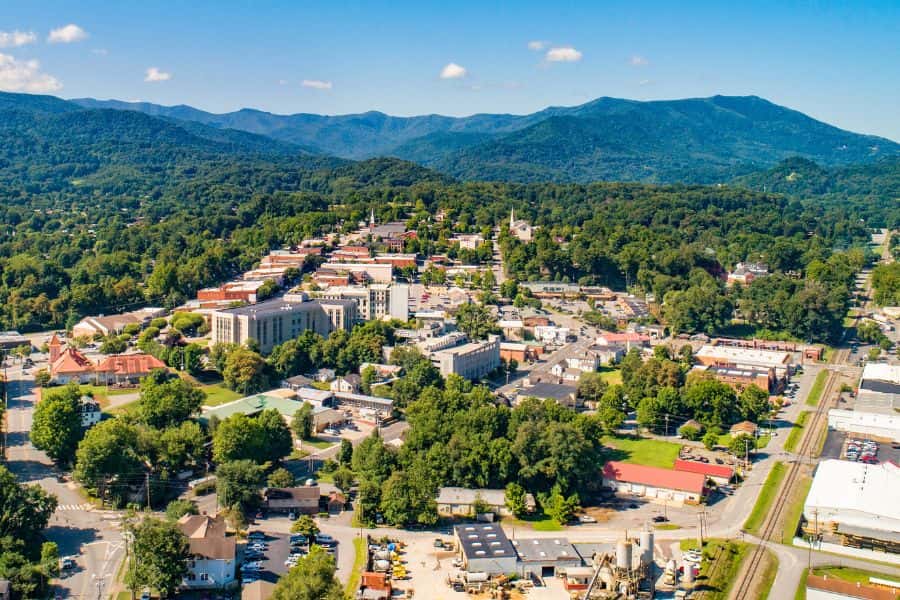 Just 30 miles outside of Asheville, situated between the Great Smoky and the Blue Ridge Mountains is the quaint town of Waynesville, North Carolina. Because of its proximity to the Blue Ridge Parkway, Pisgah Forest, and Asheville, Waynesville is a great place to visit for a getaway trip to the North Carolina mountains. If you are looking to get away for a weekend or a week, you will find plenty of things to do in Waynesville to keep you busy!
Things to do in Waynesville NC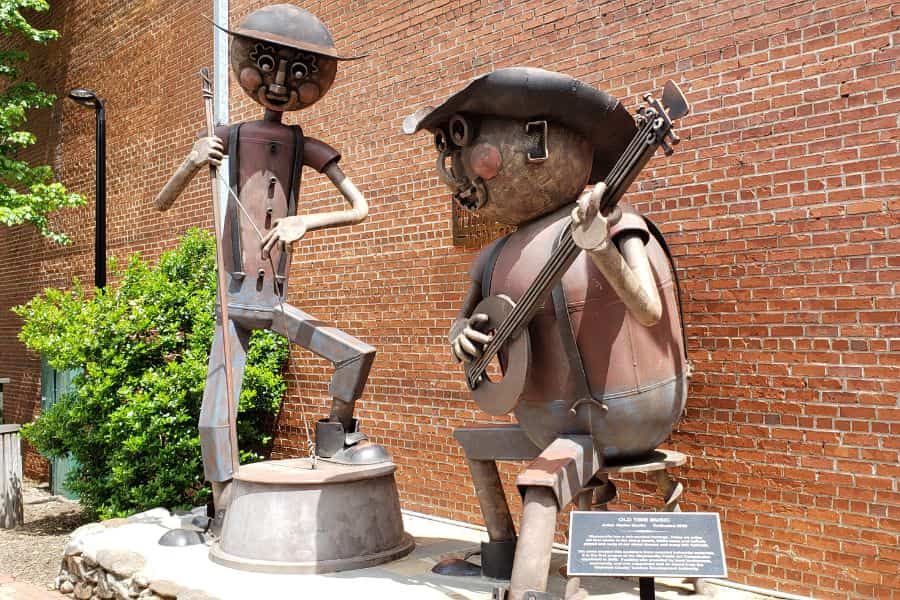 1. Waynesville Public Art Trail
Waynesville Public Art Commission has put together an interactive self-guided tour of public art throughout the beloved town of Waynesville.
All art is located outdoors making it easy to social distance and stay safe.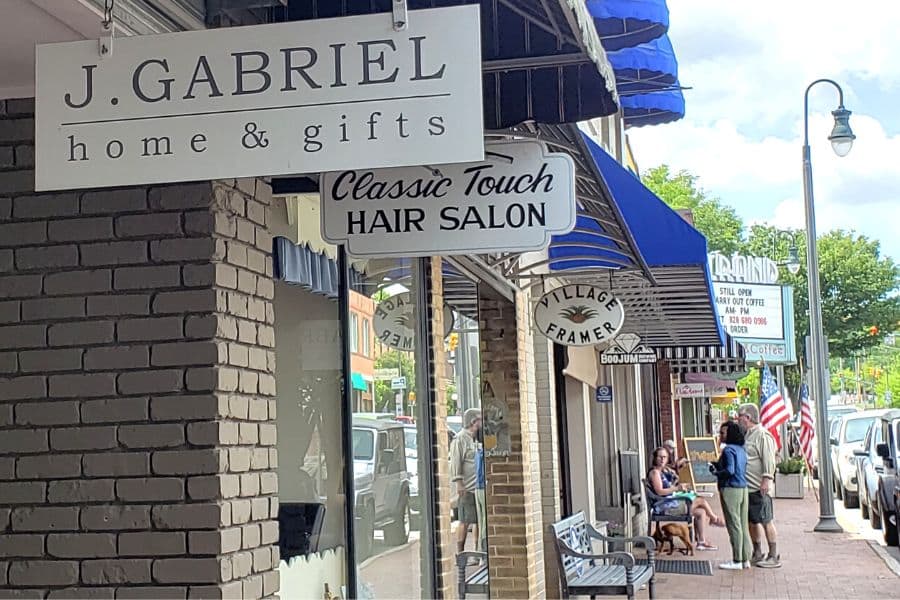 2. Downtown Waynesville Shopping
You can easily spend an entire day just roaming the different shops that line Main Street. You will find everything from Antiques to handcrafted soaps.
Visitors will find plenty of unique items at the local shops.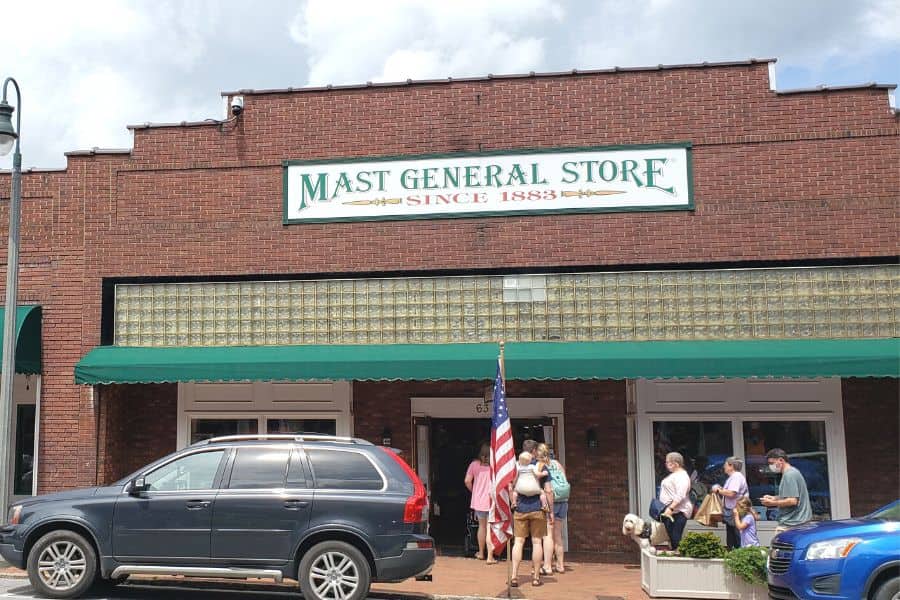 Mast General Store
You will find local favorites like Mast General Store along with unique boutique stores carrying an array of hand-curated items.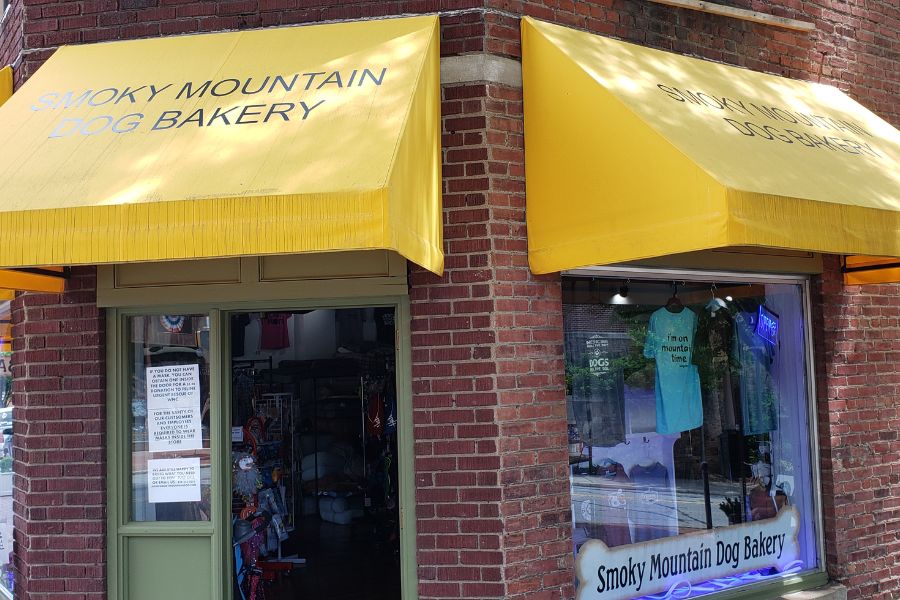 Smokey Mountain Dog Bakery
Get the pups a treat at Smokey Mountain Dog Bakery which has some of the most beautiful dog treats I've ever seen.
And while this place is a bakery, it also has just about everything you can think of when it comes to spoiling your pup.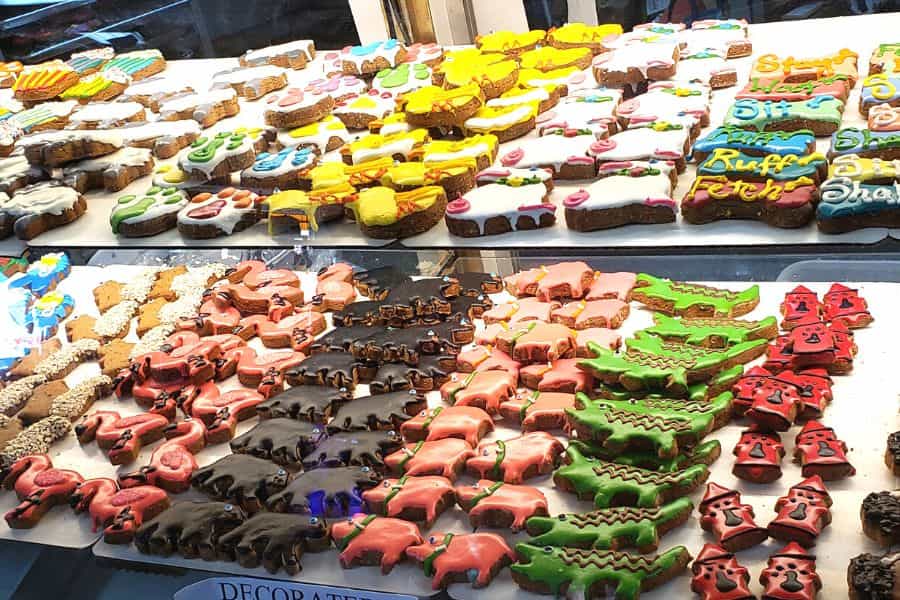 Take some time to browse the store and don't forget to grab a doggy bag of treats to go.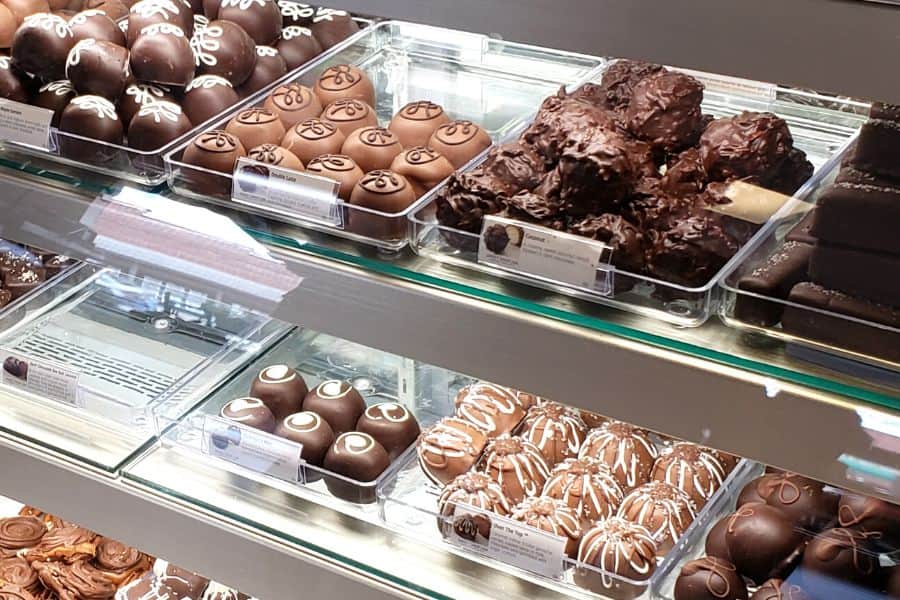 Dillsboro Chocolate Factory
Stop in Dillsboro Chocolate Factory for a sweet treat. You will find that they have fudge, hard-dipped chocolates, truffles, and shooters (filled with liquor).
They even have chocolate boxes that are samples of some of their most popular treats if you are looking for a gift.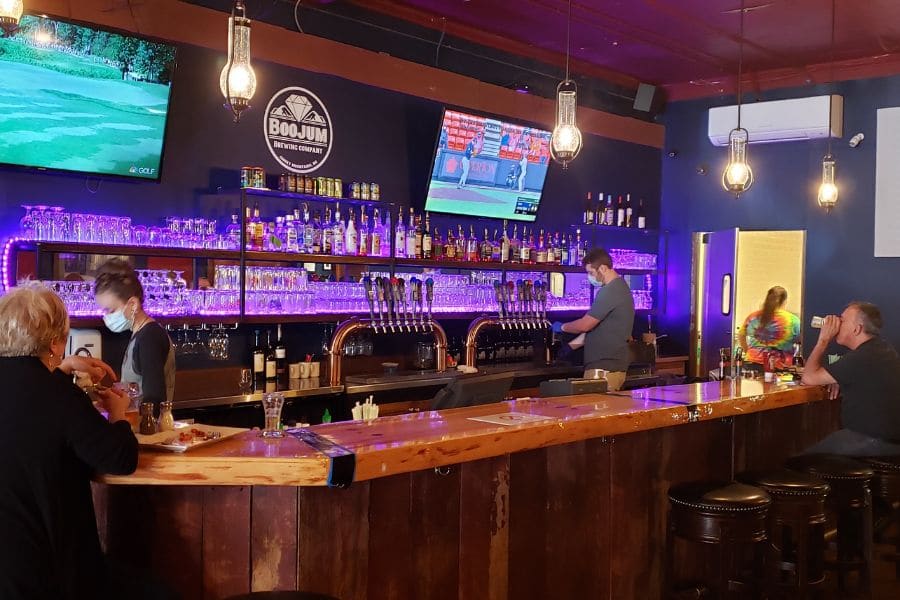 3. Grab a beer at Boojum Brewing Company Taproom
Boojum Brewery makes one of my all-time favorite North Carolina beers, Hounds of Helles.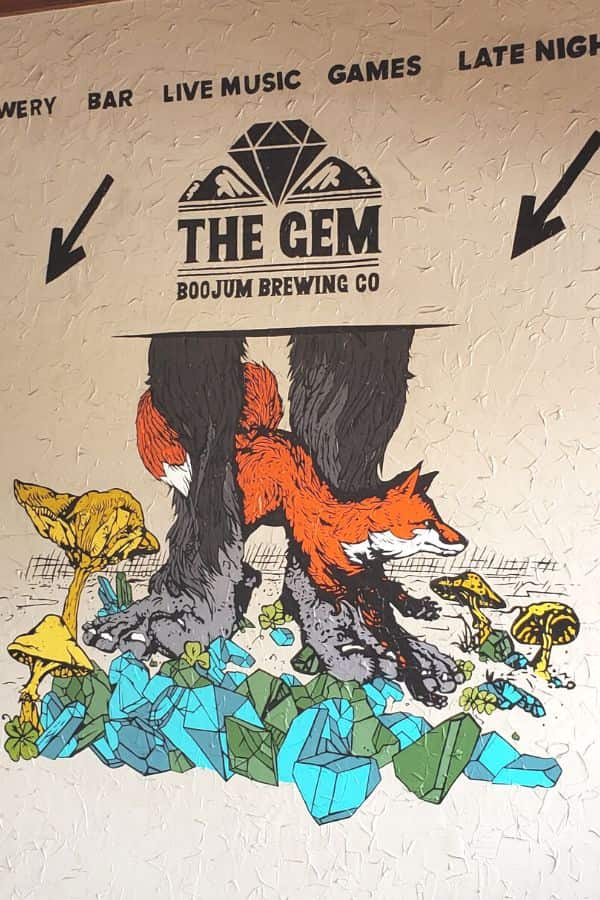 If you get the chance to stop in, get it on draft. If not, you can also purchase cans to go!
Boojum has a nice deck out back where you can sit and enjoy a pint and since they also serve food, you can have a meal while you are there as well.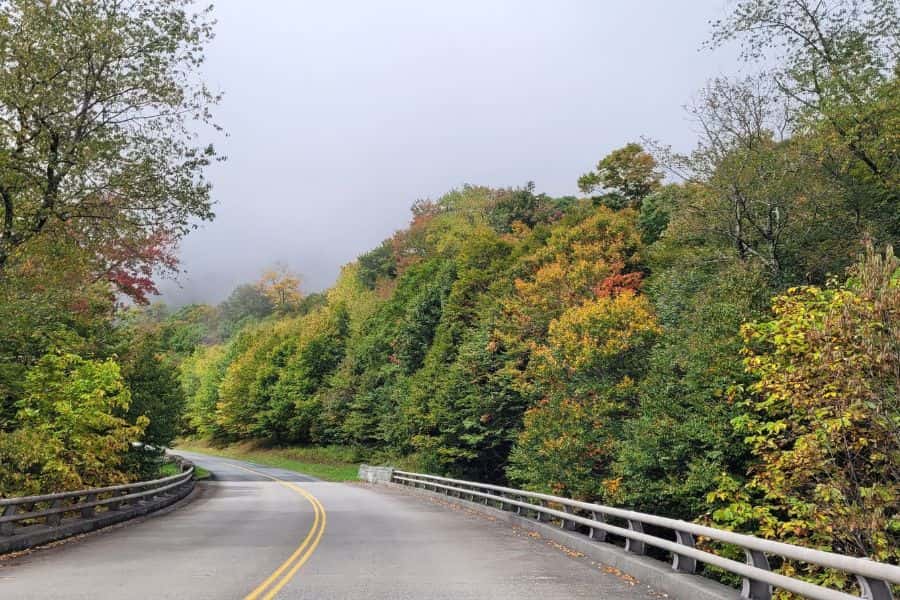 4. Drive up the Blue Ridge Parkway
One of the best ways to spend the day in Waynesville is by taking a drive along the Blue Ridge Parkway.
No matter what time of year you visit, you will find nothing but amazing views.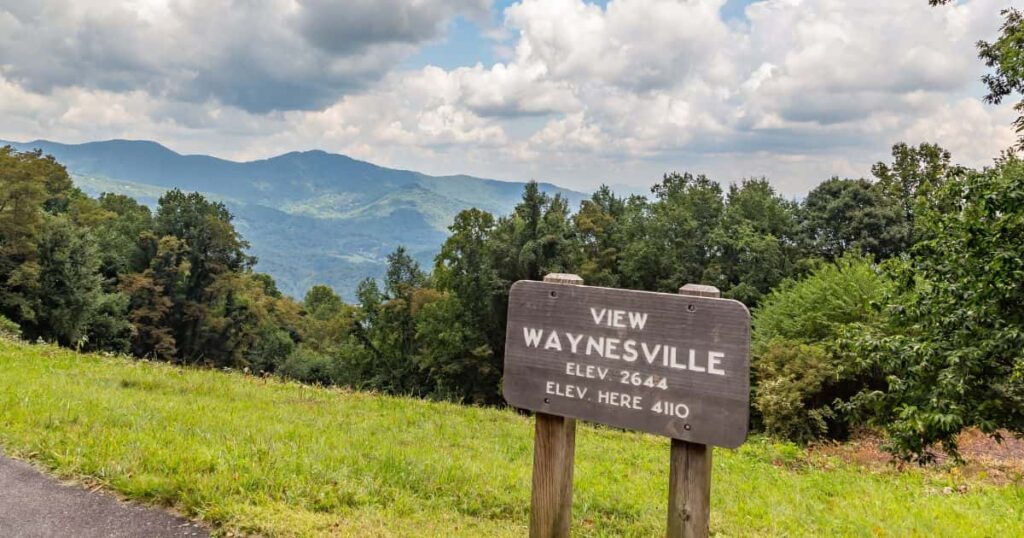 There are plenty of stopping points along your journey but when visiting Waynesville, one stop you might want to make is at the site where you can actually view the town below!
When you are looking for places to visit on your next trip to the NC Mountains, make sure that you consider spending some time in Waynesville. As you can see, you will have plenty to do while there!