If you are looking for a weekend getaway in the North Carolina mountains, look no farther than Brevard. This charming town is known for its population of a rare breed of White Squirrels and is the perfect place to stay when you want to explore the outdoors. With the Blue Ridge Parkway, iconic Pisgah Forest, and numerous waterfalls in the area, you will have no trouble finding plenty of places to explore & things to do in Brevard, NC.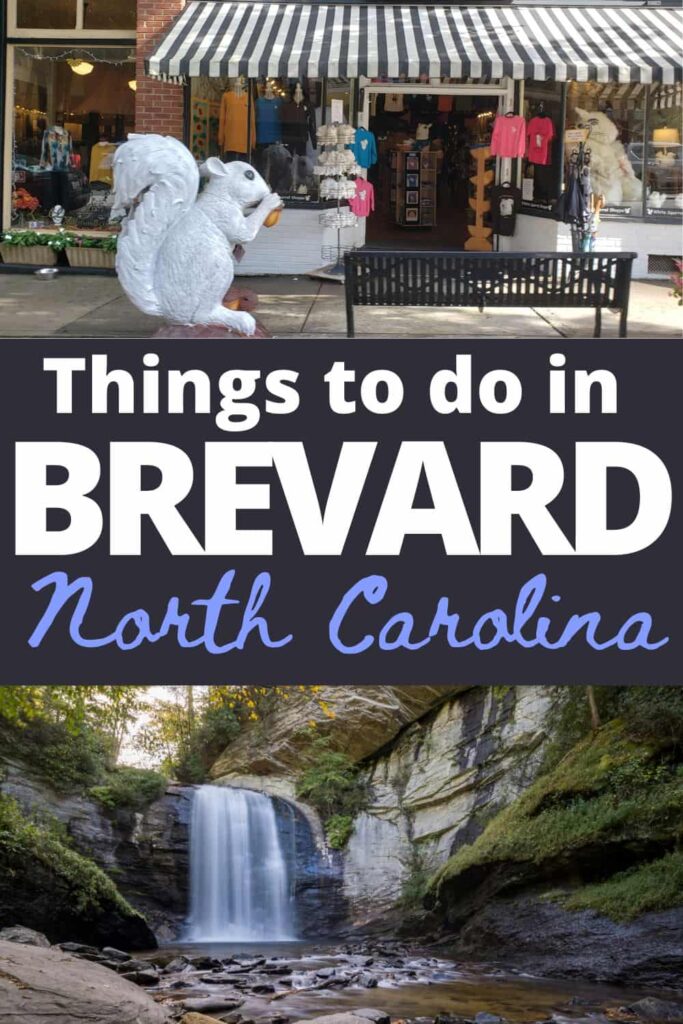 12 Things to do in Brevard, NC
1. Take a Guided Walking Tour of Downtown Brevard
This town has a lovely downtown area that is full of places to explore.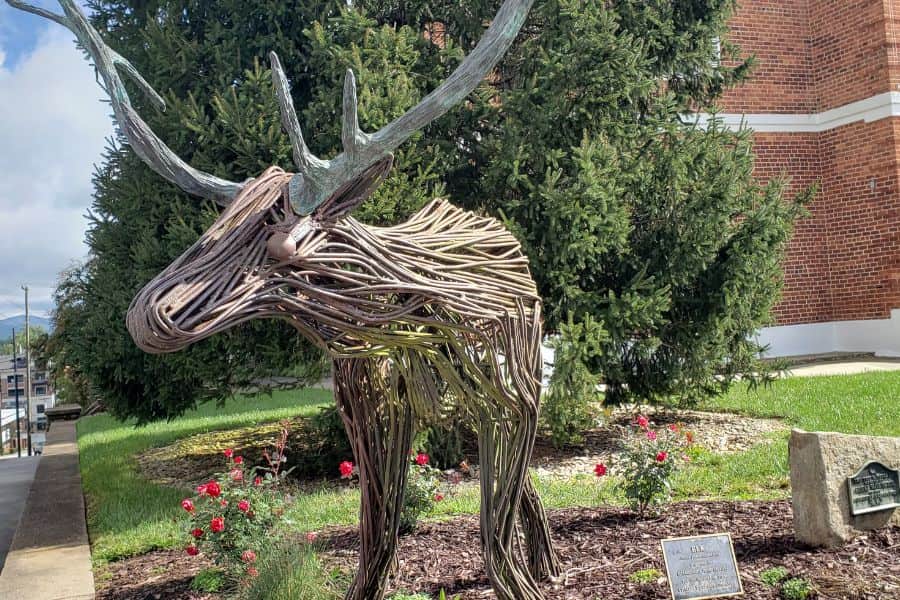 If you want to learn about the history of Brevard, the Transylvania Heritage Museum conducts guided walking tours on the second Saturday of each month from April to October.
The cost is $10 per person for the tour. The tours last approximately one hour.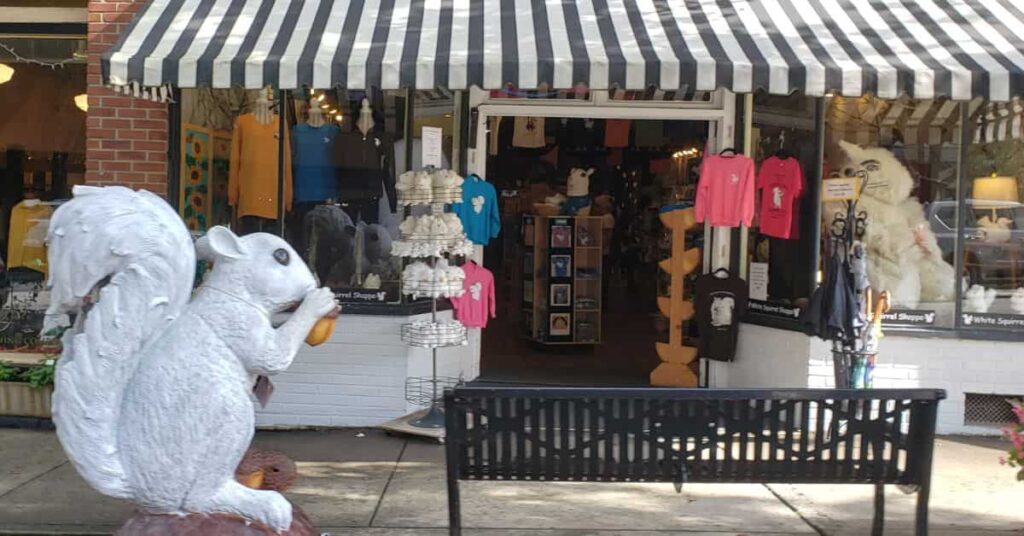 2. Look for Brevard's White Squirrels
Often mistaken for albino squirrels, the White Squirrels of Brevard are actually Gray Eastern tree squirrels with a gene mutation that makes their coats white.
There are only a few places where these particular squirrels exist and Brevard seems to have the largest population in the United States.
Because of this, you will find everything from T-shirts to Christmas ornaments featuring Brevard's White Squirrels.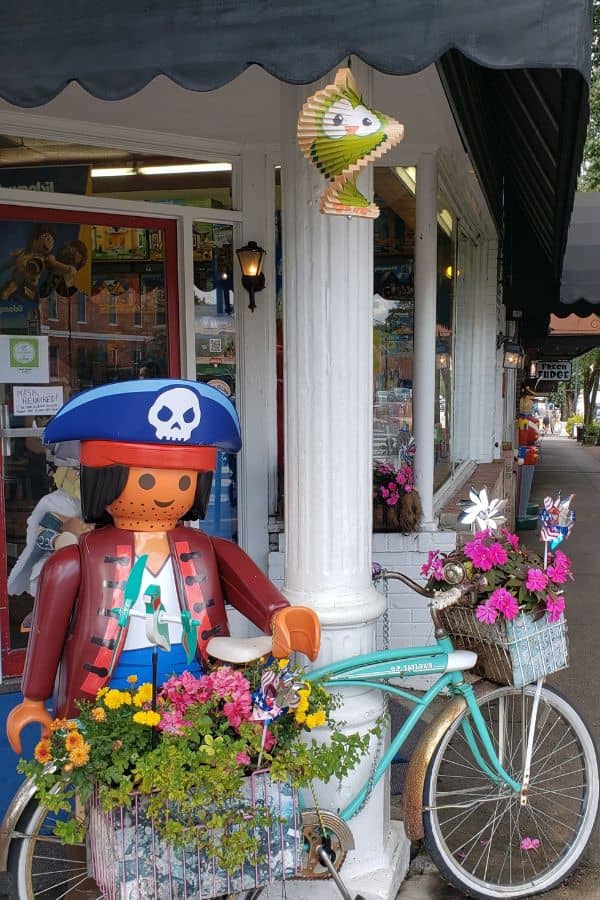 3. Shopping in Downtown Brevard
Downtown Brevard is a lovely place to walk around and shop. You will find boutiques, antiques and even toy stores.
If you are traveling with kids to Brevard, don't miss visiting OP Taylors Toy Store. This shop is a toy-lovers dream, filled with both nostalgic and current toy brands.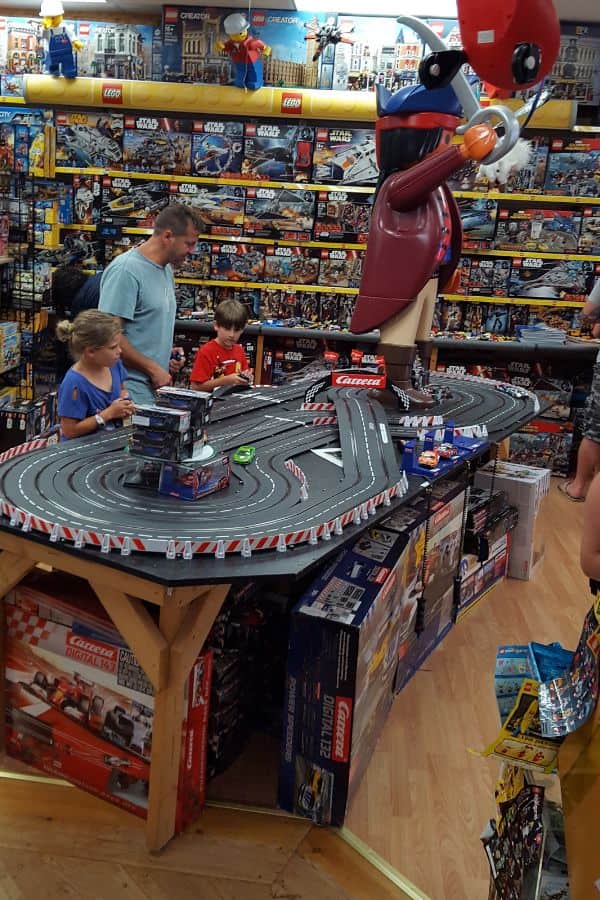 Kids will enjoy the hands on fun and the different LEGO displays.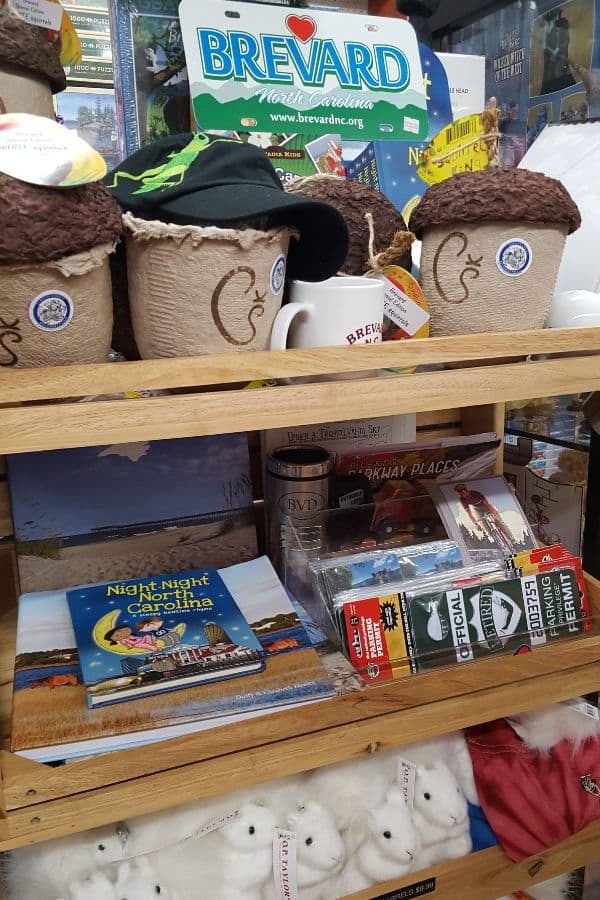 Brevard has plenty of boutique shops. Those looking to bring home a memento from Brevard to remind them of their stay, won't have any problems locating the perfect item!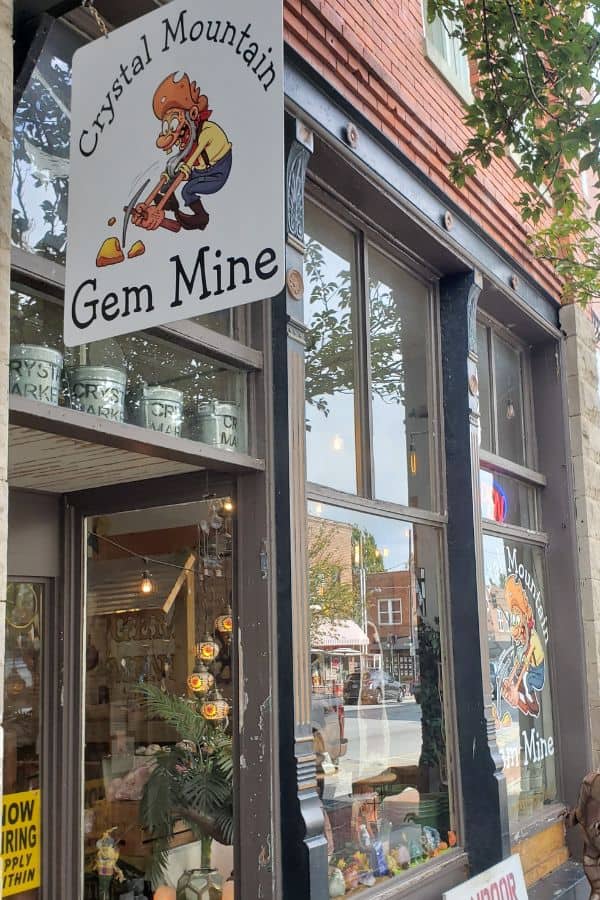 4. Go Gem Mining
One activity that familes will enjoy is gem mining.
Purchase a pail of dirt and sift through the rocks to discover beautiful gems in all different shapes and colors.
This gem mine is indoors which means this is a fun activity to do when it rains in Brevard!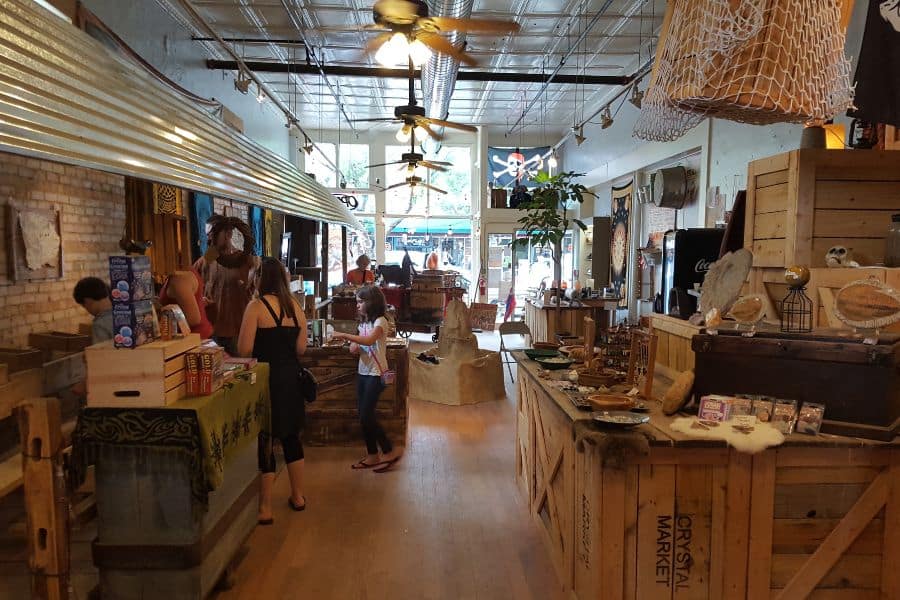 Even if you don't want to hunt for gems, the shop inside this store is worth checking out. It is filled with different loose gemstones, jewelry, and home decor items.
The Crystal Mountain Gem Mine is located right in downtown Brevard. Print off this coupon to save a few dollars!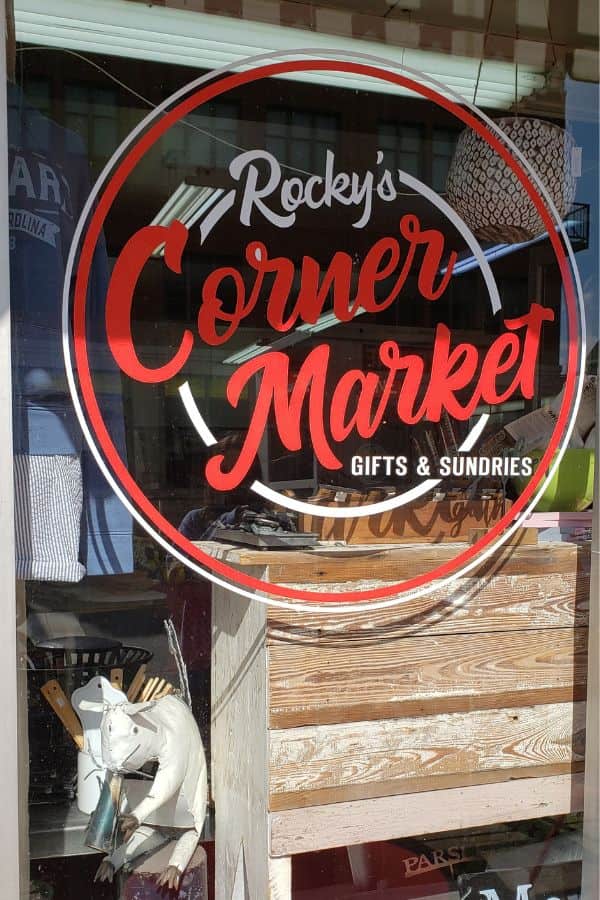 5. Grab a Milkshake or Ice Cream at the local Soda Shop
While you will find several restaurants and cafes in downtown Brevard, a must-see is Rocky's Grill & Soda Shop.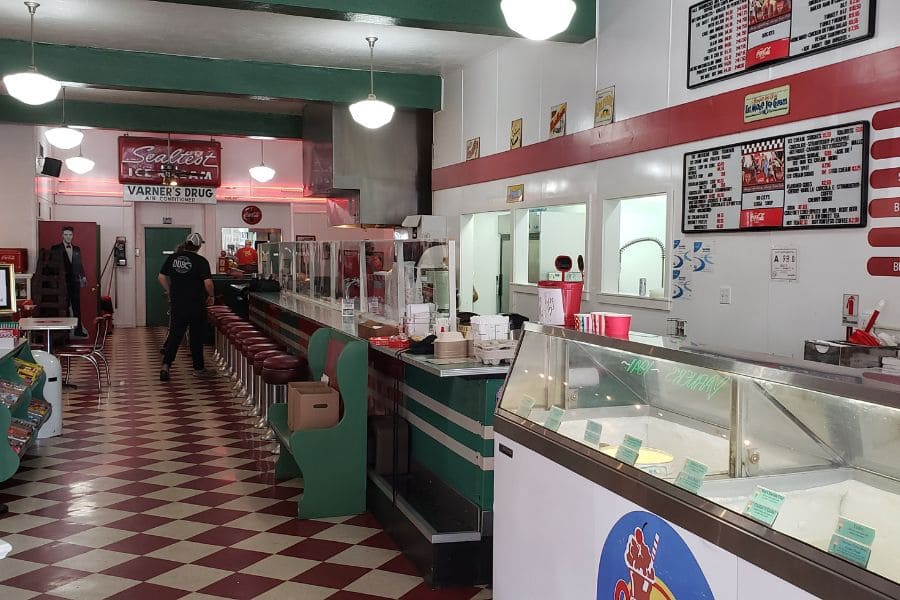 This old-fashioned soda shop opened in 1941 and little has changed since then. The menu features classics and you will not want to leave without having one of their famous floats or sundaes.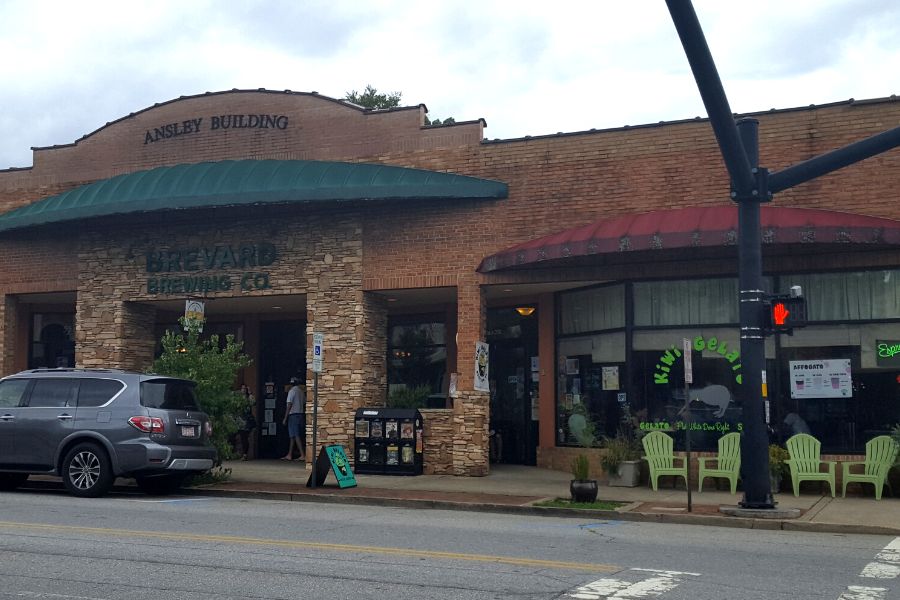 6. Experiencing a Local Brewery
The first brewery to open in Transylvania County, Brevard Brewing Company is a great place to go and have a beer.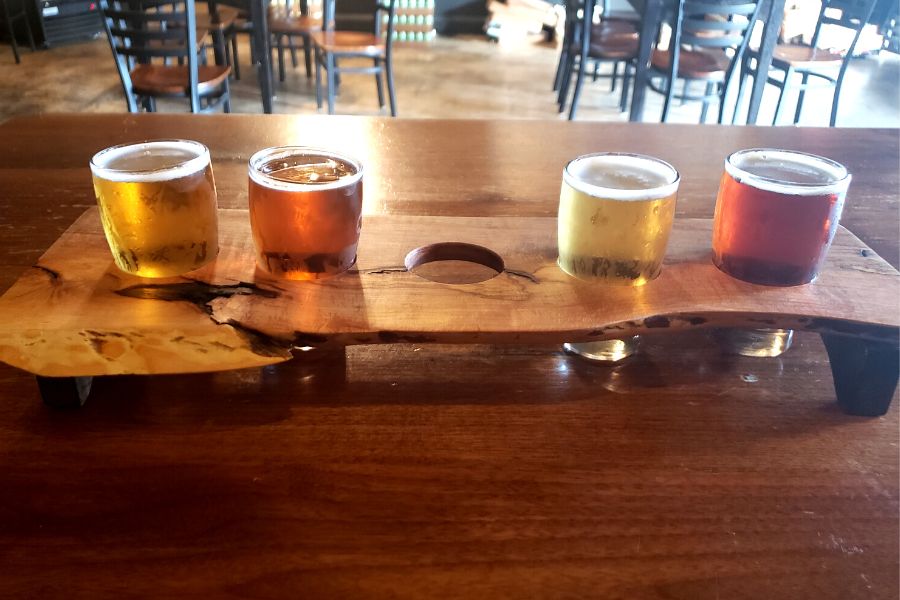 The family-owned businessspecializes in hand-crafted lagers made with local mountain water!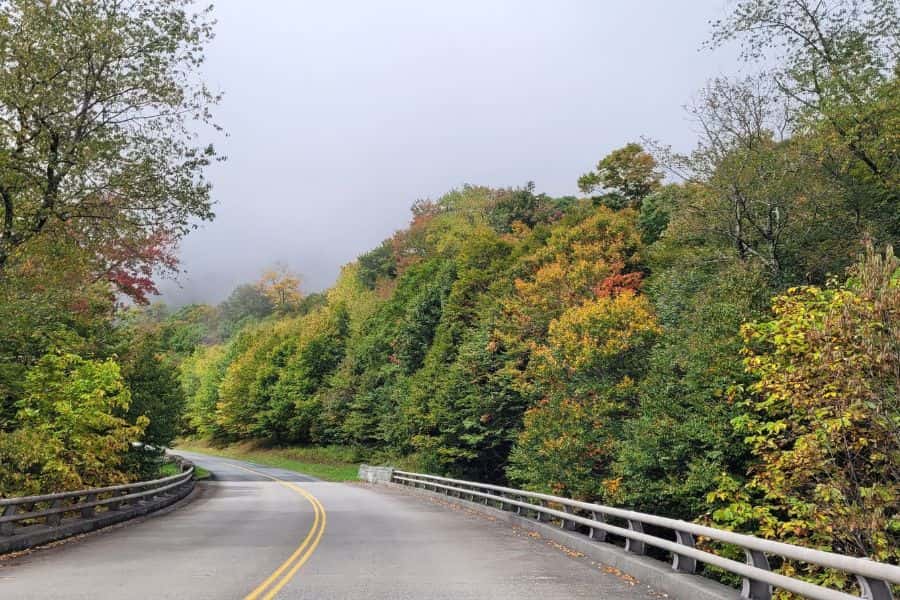 7. Drive the Blue Ridge Parkway
One of the most beautiful features of North Carolina is the Blue Ridge parkway. No matter what time of year you visit, you will find nothing but amazing views.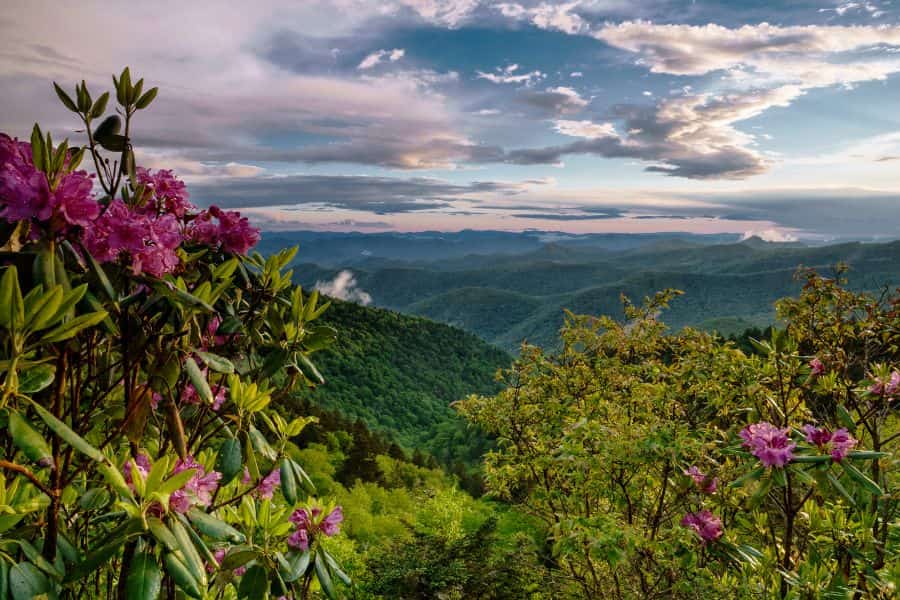 From the end of May through June, rhododendrons blanket the western North Carolina Blue Ridge mountains in purple and pink hues.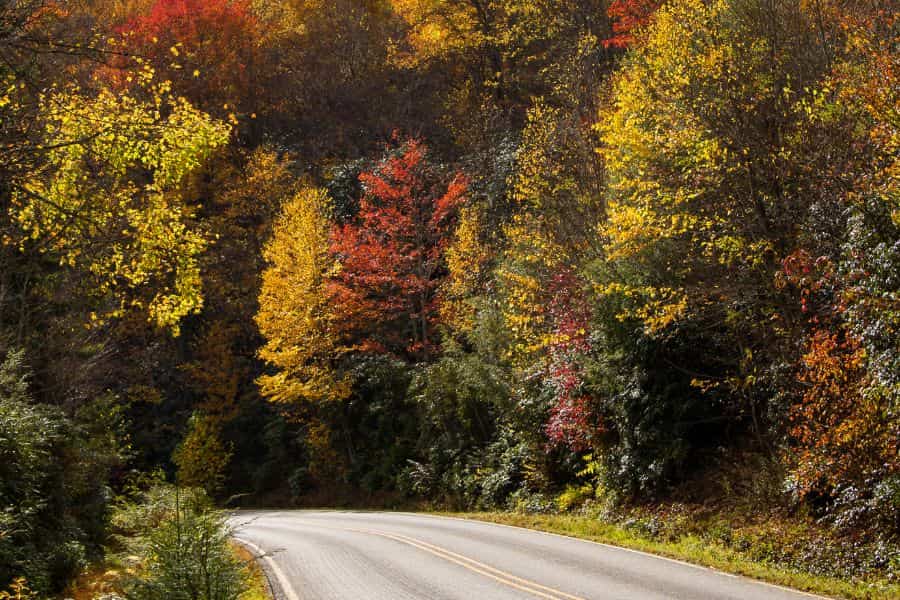 In the Fall months, you will find a cascade of colorful trees as the leaves begin to change.
While these two times of the year are the most spectacular time to visit the Blue Ridge Mountains, the views are unparalleled all year long.
8. Visit Pisgah National Forest
Pisgah National Forest is more than 500,000 acres of forest, and in addition, to trees, you will find miles of hiking trails, picturesque waterfalls, and a natural water slide.
The natural beauty of Pisgah Forest remains as it does today due to the work of George Vanderbilt (Biltmore Estate) who went to the government to insure that this land would be protected from deforestation and mining.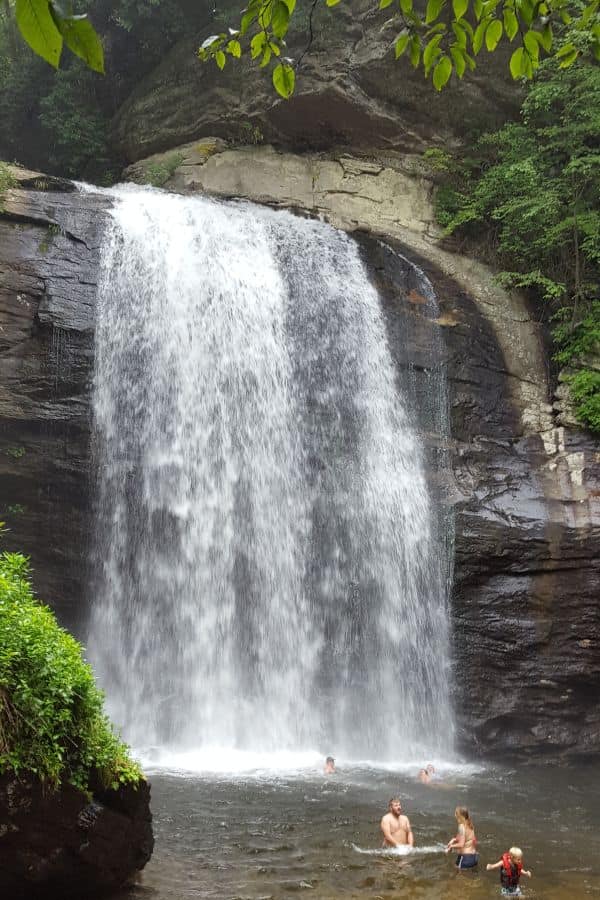 Visit Looking Glass Falls
One of the most beautiful waterfalls in North Carolina is Looking Glass Falls which gets its name from the way the sunlight reflects off the 60 feet of cascading water, creating a mirror effect.
In the summer months, you will find families wading in the water, and during the winter months the sides of the waterfall can freeze over, giving the landscape a beautiful winter display of ice and snow.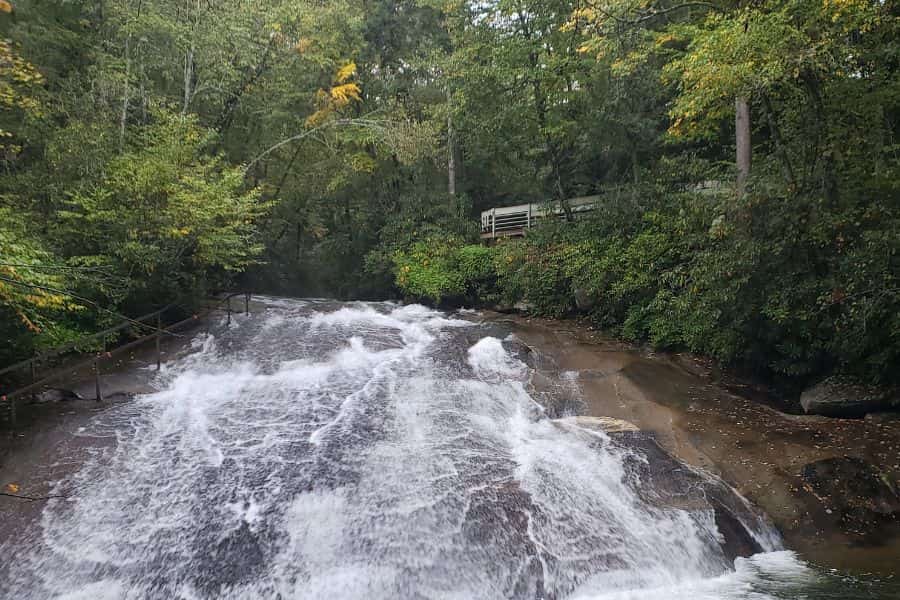 Visit Sliding Rock
This 60-foot all-natural water slide is a great way to spend the day if you are visiting the Pisgah forest in the summer months. No tickets needed.
Just show up in your swimsuit and line up to take your turn on the natural slide that will plunge you into 8 feet of cold water below!
Lifeguards are on duty and changing rooms are open from 10am-6pm
April 4-May 17: Saturdays & Sundays
May 22-September 30: 7 days a week
October 1-31: Saturdays & Sundays
9. See Waterfalls in Dupont State Forest
If you are a hiker or a mountain biker, you are probably going to spend much of your time in DuPont State Forest as this area features some of the best hiking and bike trails in all of North Carolina.
Along the way, you will be able to see some beautiful waterfalls, namely High Falls, Triple Falls and Bridal Falls.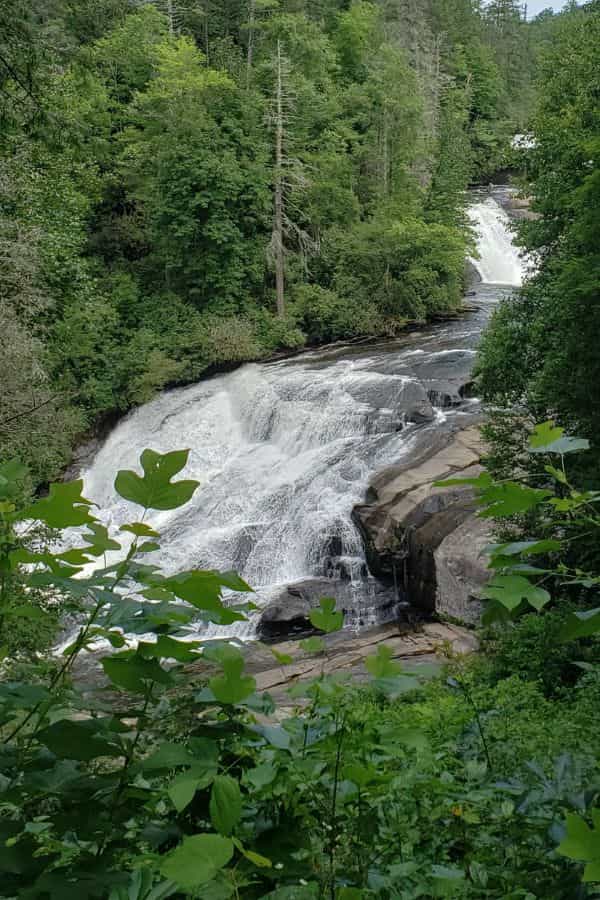 Visit Triple Falls
Triple Falls is about a 7 minute walk from the parking lot (so doesn't take long) but it is all uphill and the incline is pretty rough. Make sure that you wear appropriate shoes because if the trail is wet, it can be quite slippery.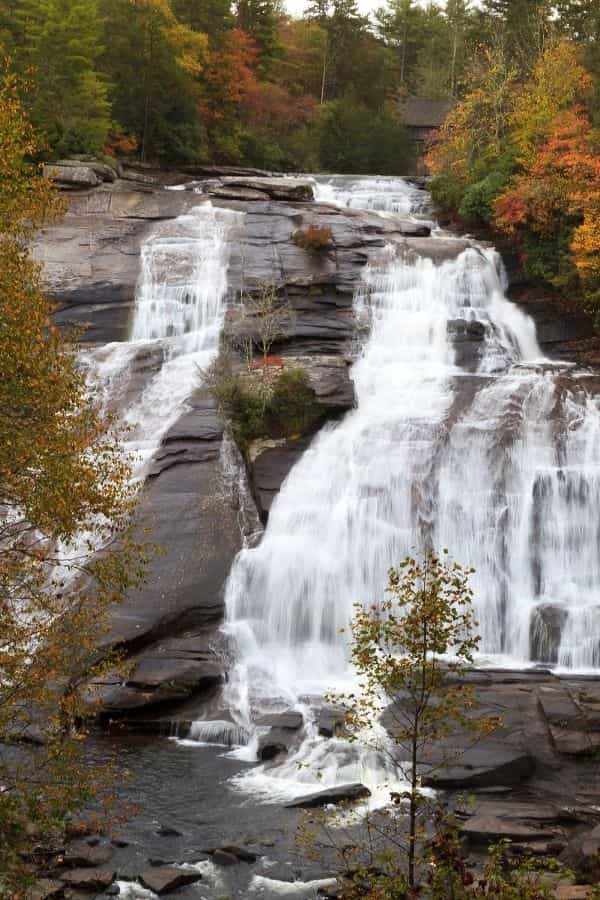 Visit High Falls
High Falls is about 15 minutes farther upstream from Triple Falls. The walk is about the same as Triple Falls, just much longer from the base.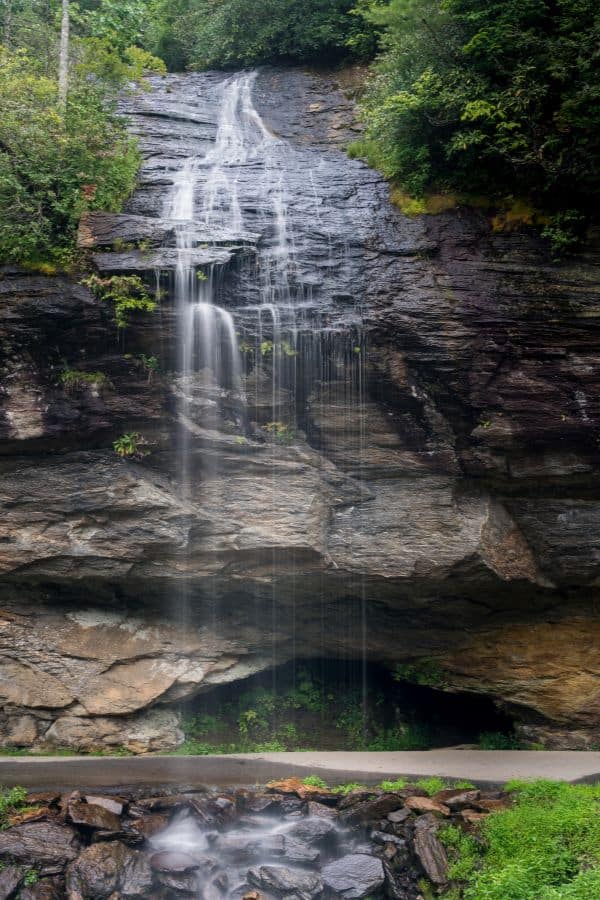 Visit Bridal Falls
The most beautiful of all the waterfalls in Dupont State Forest is Bridal Falls. It is a long hike to see it but absolutely beautiful with an overhanging ledge on the upper section of the falls.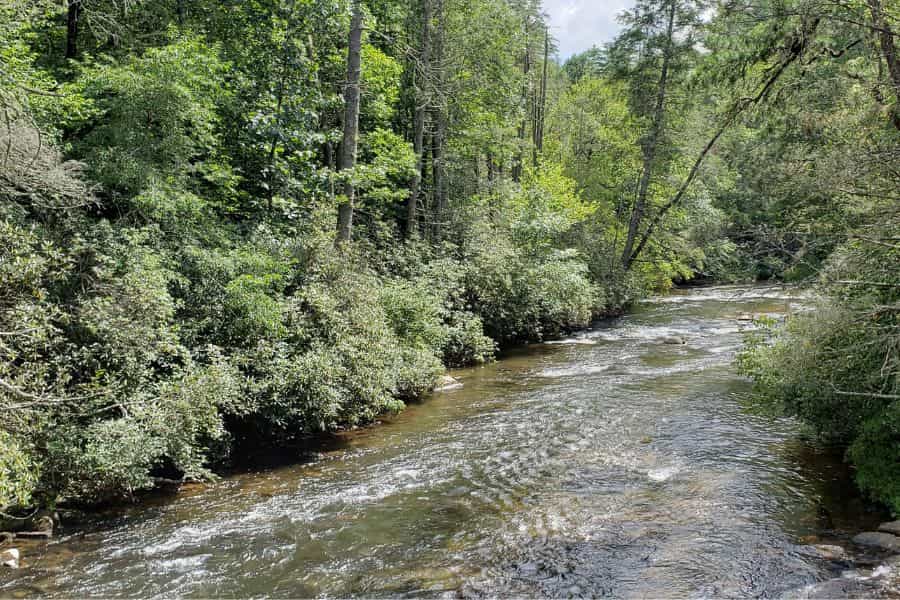 10. Kayak the French Broad River
Depending on the time of year you are visiting, one of the most popular things to do in the area is to tube, canoe, or kayak the French Broad River.
You will find several companies that specialize in water adventures on the river and will get you set up with gear and transportation.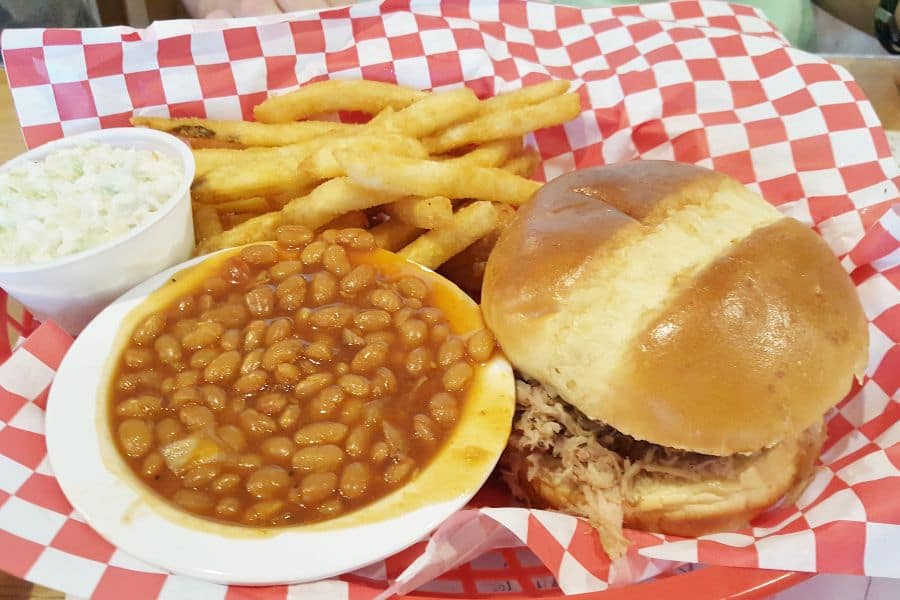 11. Eat Some Western Style North Carolina BBQ
If you're looking for a quintessential Western Style North Carolina barbecue experience, look no further than Brevard.
Western-style, sometimes called "Lexington style" barbecue, features a rich, sweet sauce typically made with butter, sugar and ketchup.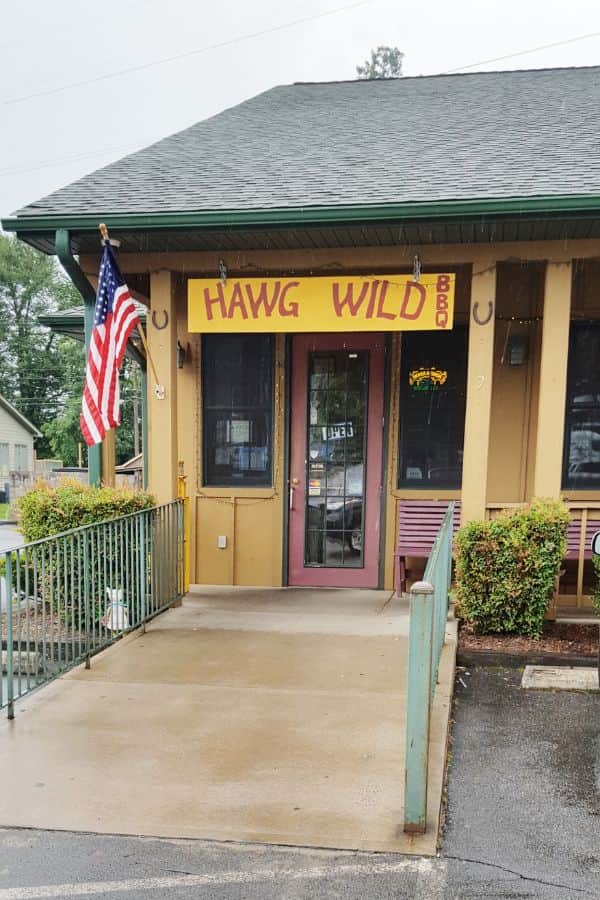 The flavor is out of this world, and it's definitely something you don't want to miss! Check out one of our favorites in Brevard, Hawg Wild!
12. Go to a Brevard Festival
White Squirrel Festival
The White Squirrel Festival is an annual event that happens over Memorial Day Weekend. There is live music, food trucks, a beer garden, and even a parade! It is a great family atmosphere and you will find something different going on each day.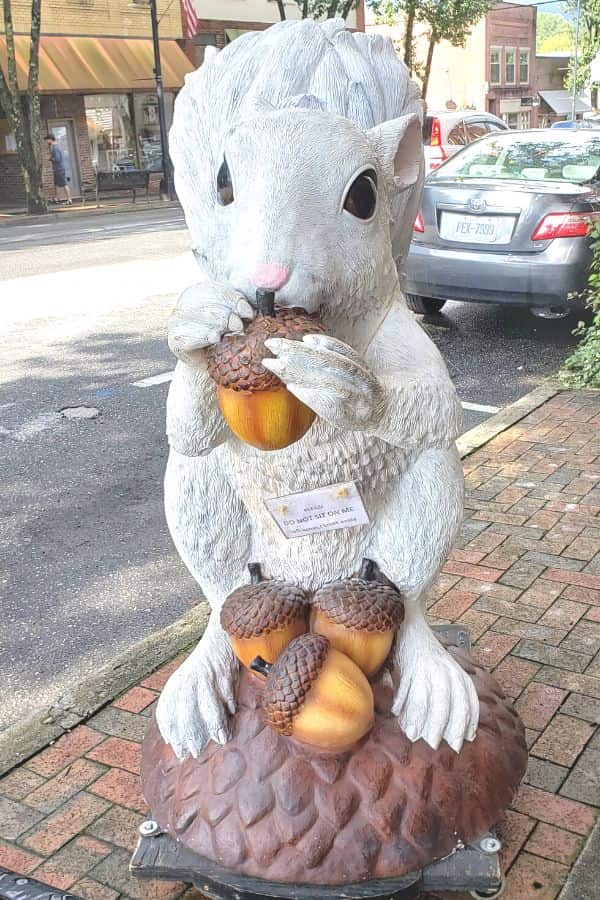 Friday
5-8 PM 4th Friday Gallery Walk
5:30-9:30 PM. Friday Night Live Music
Saturday
8 AM, White Squirrel 5 & 10k Race & Fun Run
9 AM, Veteran's Memorial Day Parade
9:30 AM, Wreath Presentation at Courthouse Gazebo
9 AM-6 PM, Street Festival, Arts and Craft Vendors, Food Vendors, Children's Activities
Noon, Beer Garden Opens & Music Until 10 PM
Sunday
Noon-6 PM, Street Festival, Arts and Craft Vendors, Food Vendors, Children's Activities
Noon, Beer Garden Opens & Music Begins
4th of July in Downtown Brevard
8am Brevard Rotary Firecracker Run (Starts on West Main St. just past the Post Office)
9am-5pm Heart of Brevard Street Festival (Main St. and Broad St.)
9am-5pm TCarts Fine Arts Show (West Main Block)
9am-5pm Kids Activities (West Main St. in front of Water Oak Suites)
9am Transylvania County Humane Society Pet Parade-Judged 9:30 (Silvermont Museum)
10am-5pm Music at the Courthouse Gazebo
10am-3pm Transylvania Cruisers on South Broad Street Annual Auto Show
2pm-4pm Pendergrast Family Patriotic Pops Concert (Brevard Music Center)
2:30pm Flag raising-Connestee and Brevard FD (Center of Town)
3pm City Officials Reading of the Declaration (Center of Town)
4pm Rocky's Annual Hot Dog Eating Contest (Rocky's Soda Shop)
6pm TCarts Duck Race for Kreative Kids (Brevard College)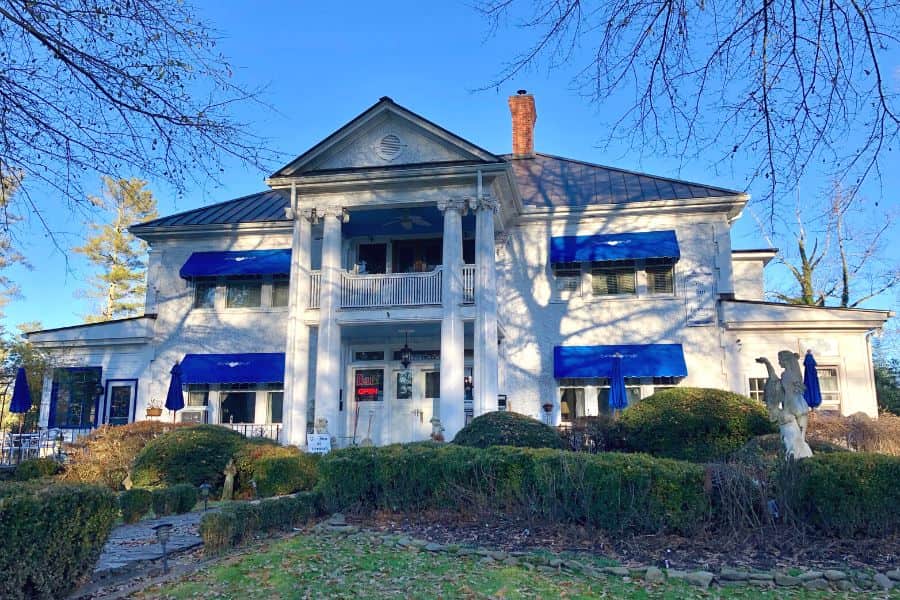 Where to Stay in Brevard
There aren't many places to stay in Brevard. Many people choose to stay in either Hendersonville or Flat Rock which is about a 30 minute drive.
If you want to stay in Brevard, consider the Inn at Brevard.
This bed & breakfast is located in a historic home (built in 1885) & is less than a 10 minute walk to downtown Brevard and has a wonderful complimentary breakfast on stie.
When booking, try to get in the main house because there is an annex that isn't as historic.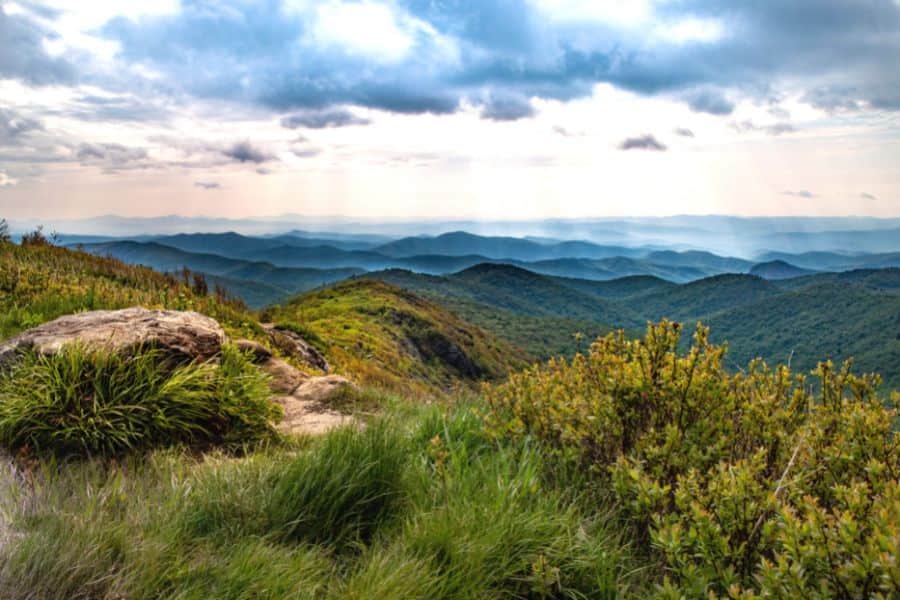 If you are looking for a charming town to stay in while exploring the North Carolina mountains, Brevard is the perfect place for you. With an abundance of outdoor activities and plenty of places to explore, you will never be bored when visiting this picturesque mountain town. Make sure to visit during one of their annual festivals or White Squirrel sightings – you won't regret it!