If you're looking for a unique low-country day trip from Hilton Head, Charleston or Savannah, consider Beaufort, South Carolina. This small coastal town in South Carolina has a rich history which makes it a great place to explore for the day.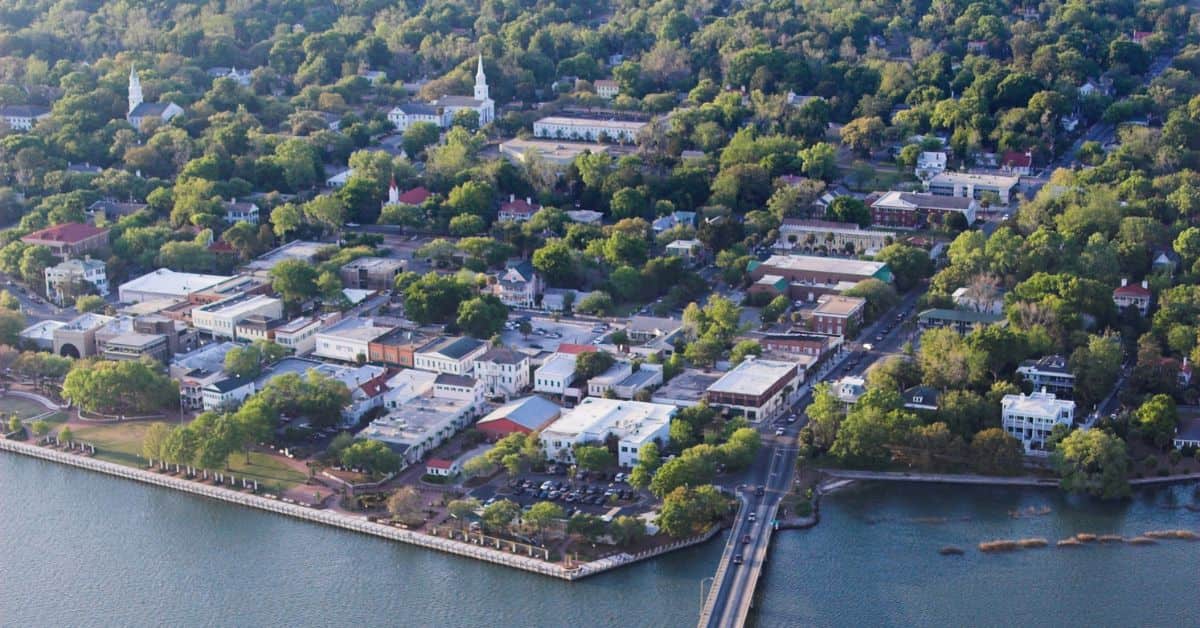 Things to do During a Day in Beaufort South Carolina
If you are wondering what you can do when visiting, here is a list of things to check out during a day in Beautfort: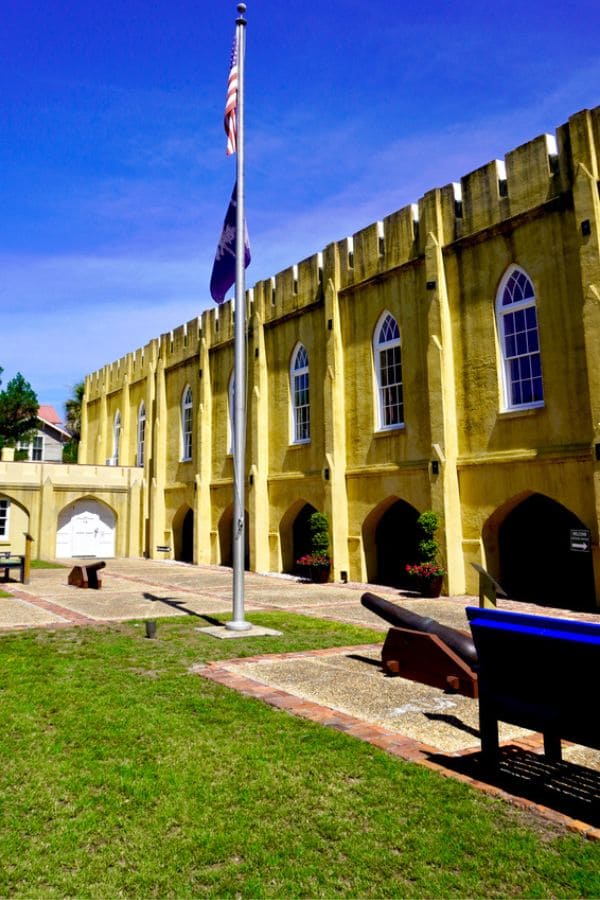 Beaufort History Museum
Start your day trip to Beaufort at the local history museum.
Located at the historic Arsenal, this small museum will give you a good overview of the history of South Carolina's low country, including the Gullah.
The Gullah, who were brought to South Carolina from Africa during slavery, have preserved their distinct African heritage through storytelling, traditions, craftsmanship, and food.
Part of the exhibit at the museum focuses on the life of Robert Smalls, who was instrumental in helping the Union during the Civil War. His story is fascinating and paved the way for his life in politics.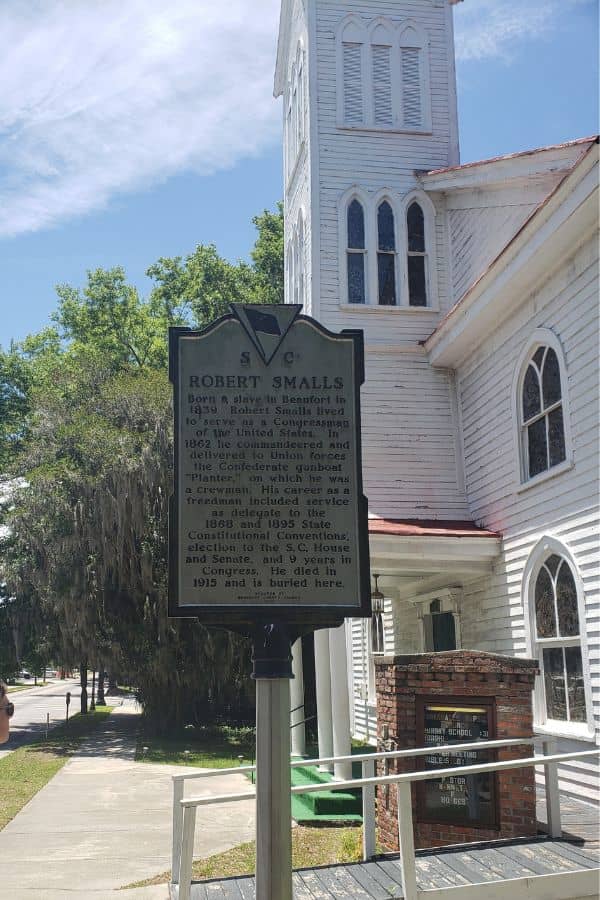 Tabernacle Baptist Church
After learning about Robert Smalls at the museum, it is worth checking out his final resting place at the Tabernacle Baptist Church in downtown Beaufort.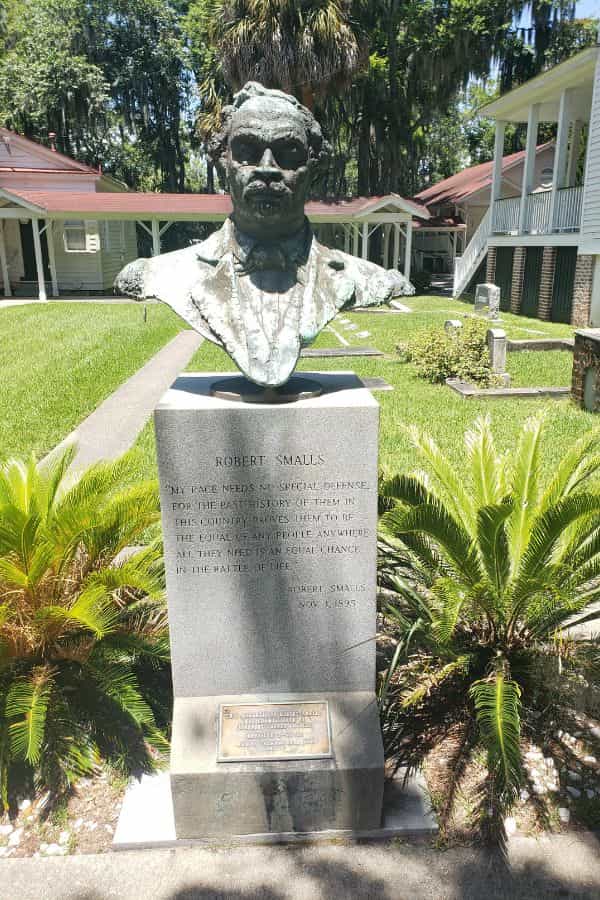 You will find a monument inscribed with a statement Smalls made to the South Carolina legislature in 1895,
"My race needs no special defense, for the past history of them in this country proves them to be the equal of any people anywhere. All they need is an equal chance in the battle of life."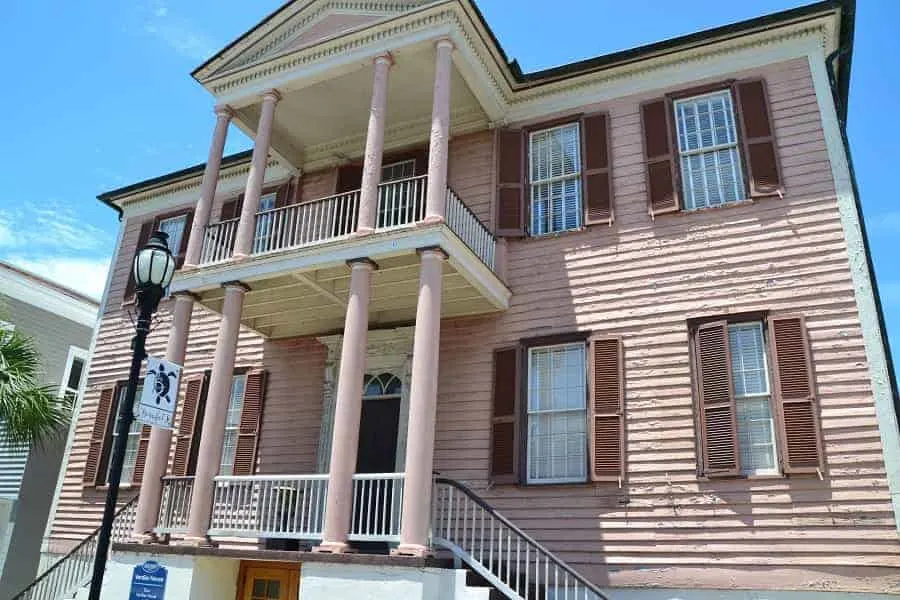 Verdier House
The Verdier House was built in 1804 at the height of the pre-Civil War Antebellum period.
Now, a museum, visitors can tour the house and see what it would have looked like during the time it was occupied.
Make sure that you arrive on the half hour so that you can get a tour of the home by a docent. They are very knowledgeable and can answer just about any question you might have. The tour lasts an hour.
Bay Street
During your day in Beaufort, spend some time checking out the historic pre-civil war homes along Bay Street. You can easily walk or drive to see what we consider some of the best-preserved homes from the 1800s in the area.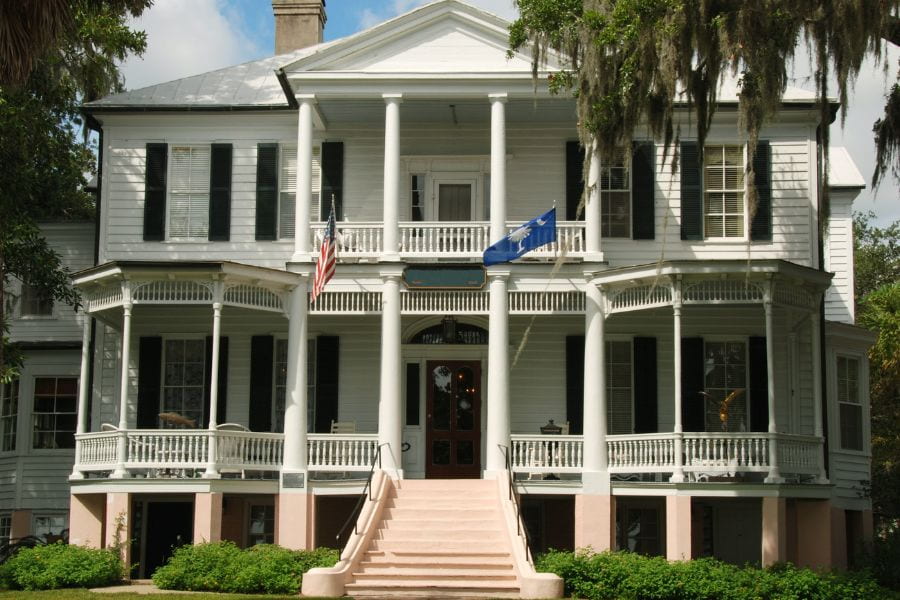 John A. Cuthbert House: 1203 Bay Street
The Cuthbert House was built around 1810 in a Federal style but was later updated with Victorian trim and a south porch expansion.
If you would like to see the inside you can book a stay as it is now the Cuthbert House Bed & Breakfast.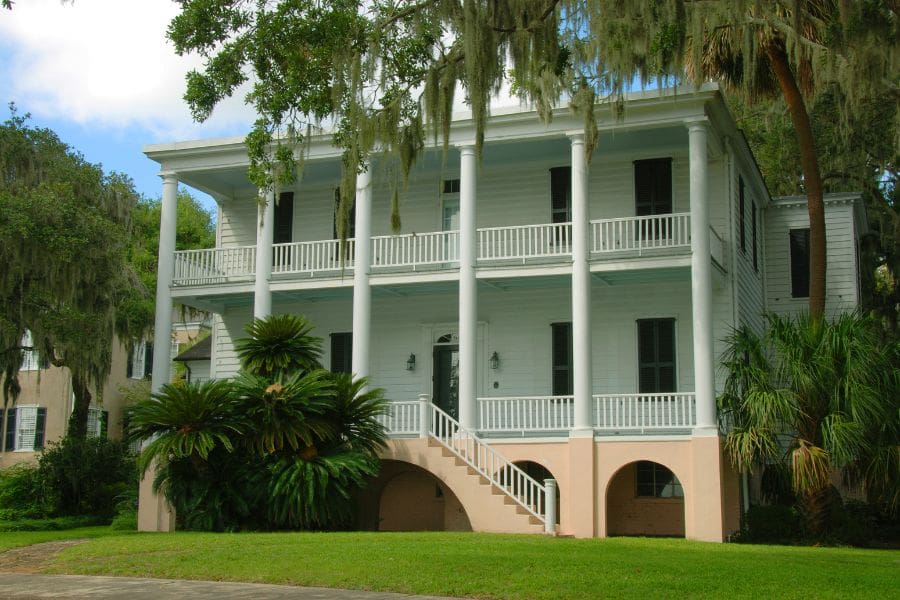 Robert Means House: 1207 Bay Street
The Robert Means House dates to 1800 and was built by a prominent Beaufort merchant and planter.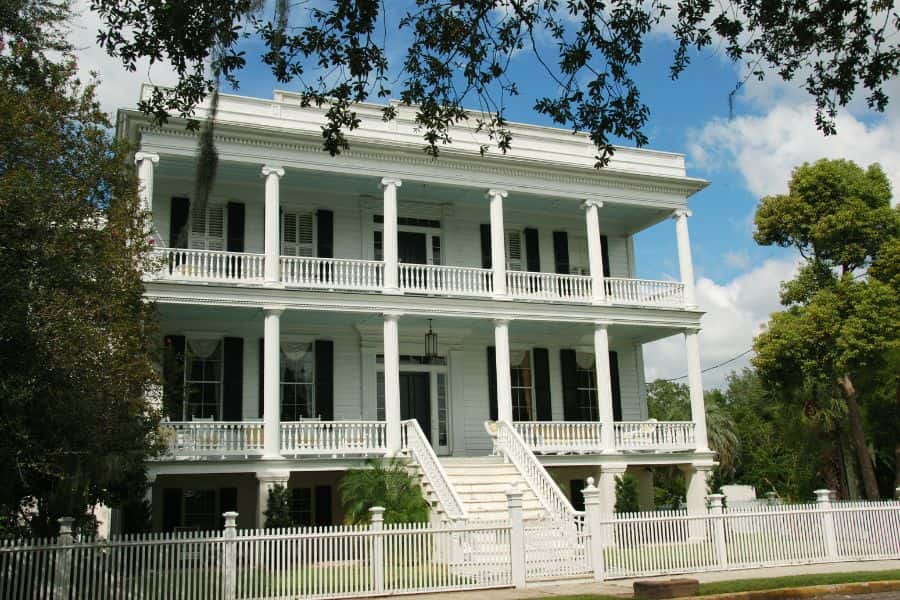 The Lewis Reeve Sams House: 601 Bay Street
If you ever saw Prince of Tides, you might remember this three-story 7,600 square-foot antebellum home to Lewis Reeve Sames. Built in the Beaufort Style this house also served as a hospital for Union Army Officers during the Civil War.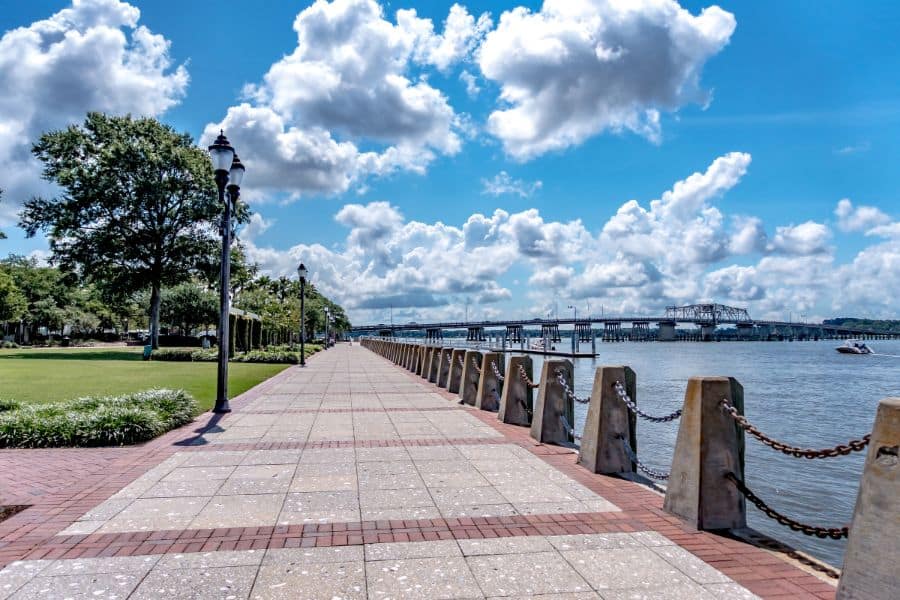 Henry C. Chambers Waterfront Park
One thing you won't want to miss seeing is the 7-acre waterfront public park.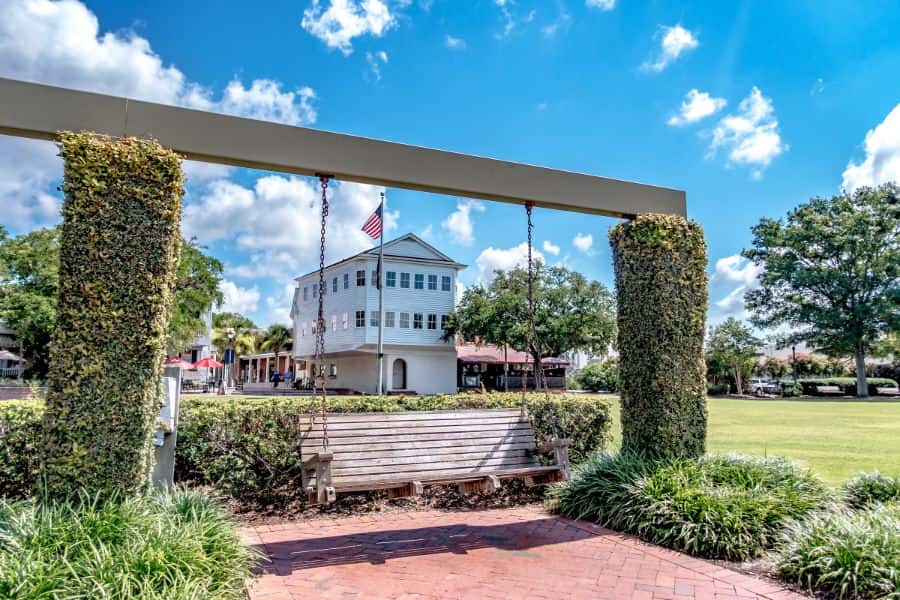 Once a dilapidated set of docks, now you will find green space to relax and have a picnic, swinging benches, and walkways.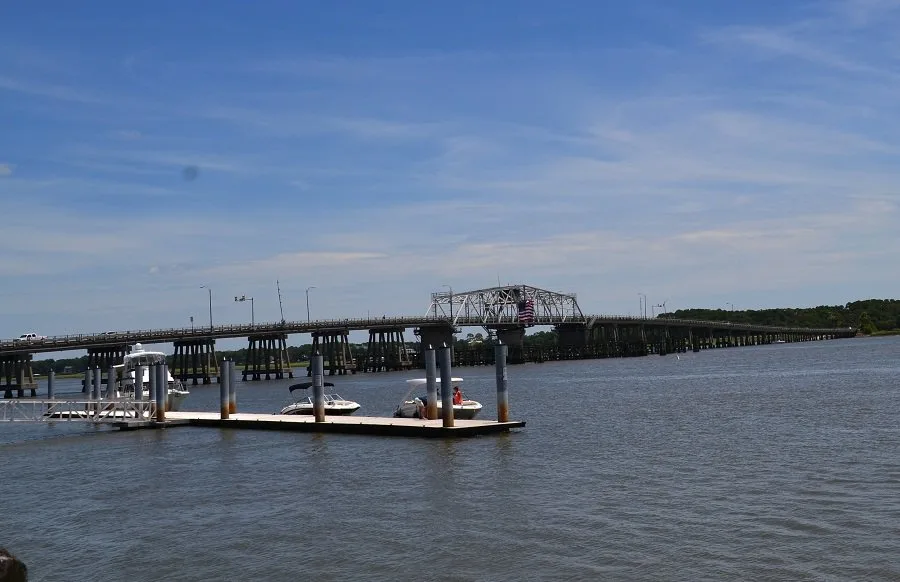 Woods Memorial Bridge
Visible from Chambers Waterfront Park is Woods Memorial Bridge which connects the mainland to the islands.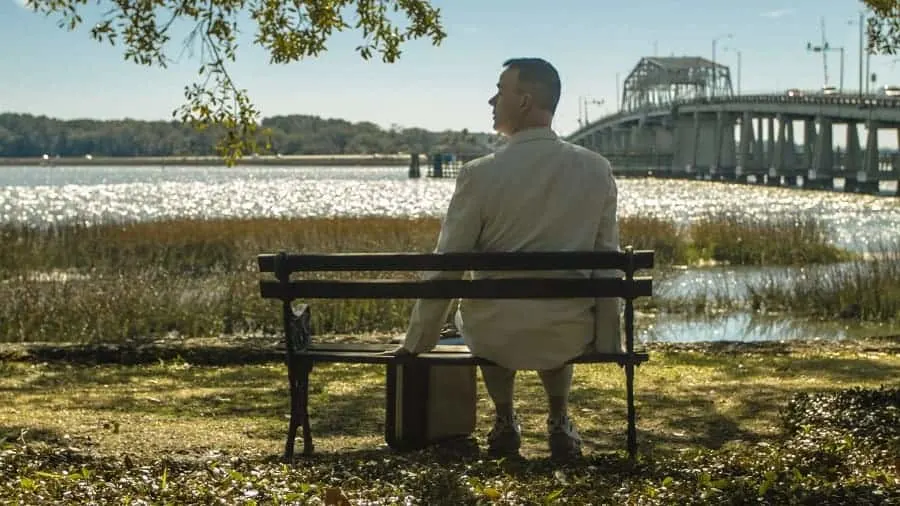 If it looks familiar, it may be because it was featured in Forrest Gump as the bridge that crossed the Mississippi River in the movie.
What makes this bridge different than most others is that the Woods Memorial Bridge swings on its central axis sideways to open. This allows for boats that may be too tall to clear the bridge.
It is a pretty neat feature if you get to see it open.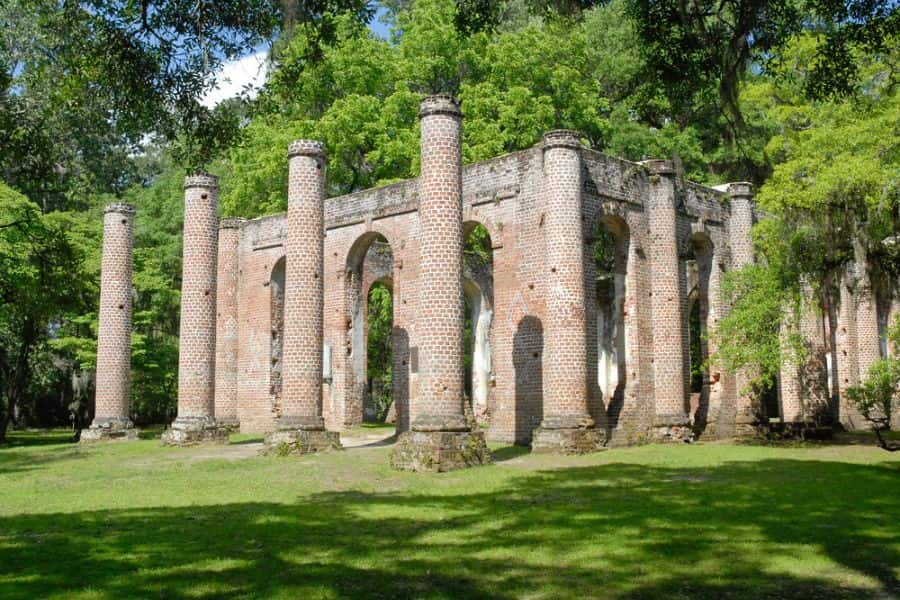 Old Sheldon Church (Prince William's Parish)
The very last place you should visit during your day trip to Beaufort is Old Sheldon Church.
Located a short drive outside of town, this church was built during the mid-1700s but was destroyed during the Revolutionary War.
It was then rebuilt in the 1820s but again collapsed during the Civil War.
What remains today, is a few stone walls, graves, and majestic oaks.
While it might not seem like it is worth seeing, it is often a popular photo spot for wedding photos and Instagrammers.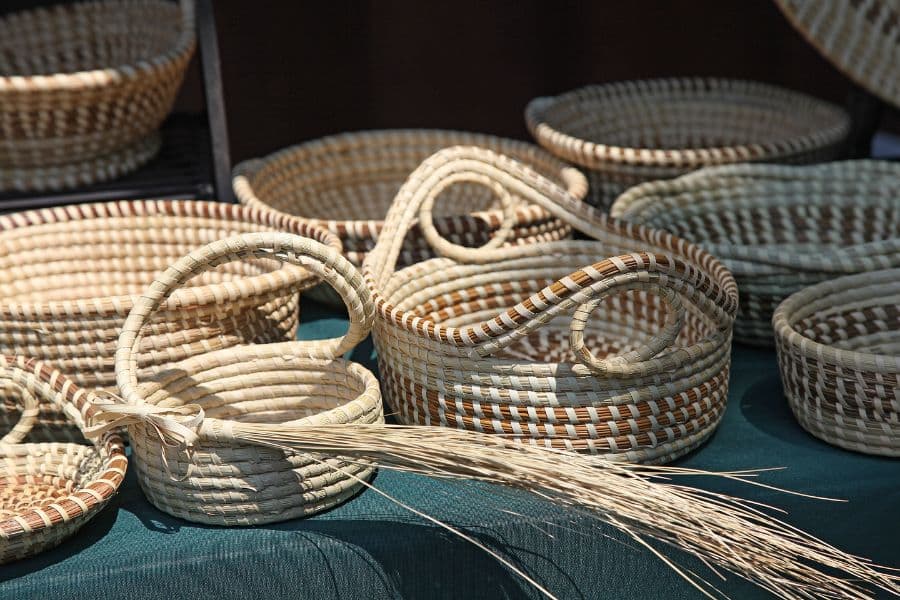 What to Buy in Beaufort
When choosing a souvenir from the area, you should look for an item that really is unique to Beaufort. Our top choice is a Gullah Sweetgrass basket.
These baskets, traditionally made from sweetgrass, bulrush, pine needles, and palmetto fronds, have a long tradition in the area. The local artisans use basketweaving techniques that originated in West Africa that were passed down from one generation to the next.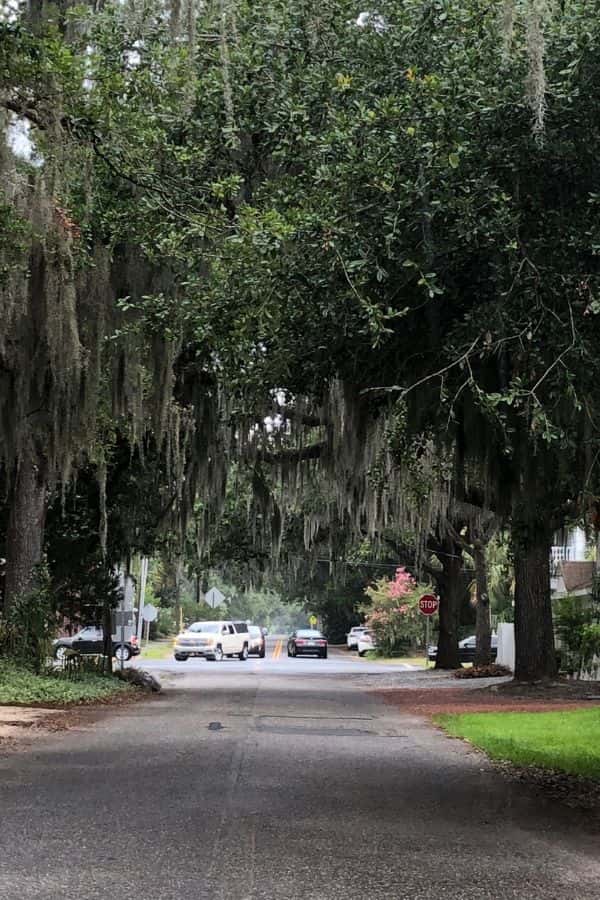 If you are visiting Hilton Head & Charleston, you really should consider making a visit to Beaufort for the day. It is such a lovely town full of southern charm and beautiful historic details that you won't want to miss.